I am not sure which is more addicting, baking or egging. I know the combination is lethal. I just baked yesterday and I am at it again this AM.
I have a bunch of dough already proofed in my fridge and my oven is on the fritz, darn.
This time I was a little more prepared. I got the dough just formed and then went out to start up the egg. I really could have waited on that step since the whole wheat loaves require 90 minutes of resting after shaping. I will, however, have a clean burn and a stable temp this time. I want to nail 500° and go for a 25 minute bake.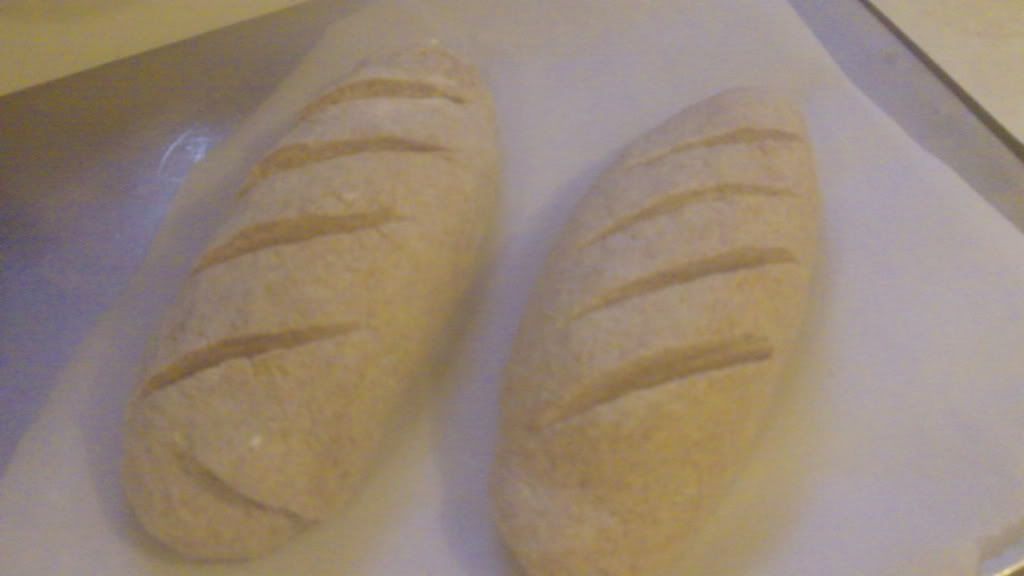 Whole Wheat Bread just shaped.
I'll let you know how I do.