OK, bought these veal loin chops for $5.99 a lb. I KNOW. That is cheap for around here. So I just had to egg them up.
Not real thick, but nice. I marinated them in EVOO, Balsamic vinegar, fresh thyme, S & P, for a good 45 minutes. Aren't they pretty?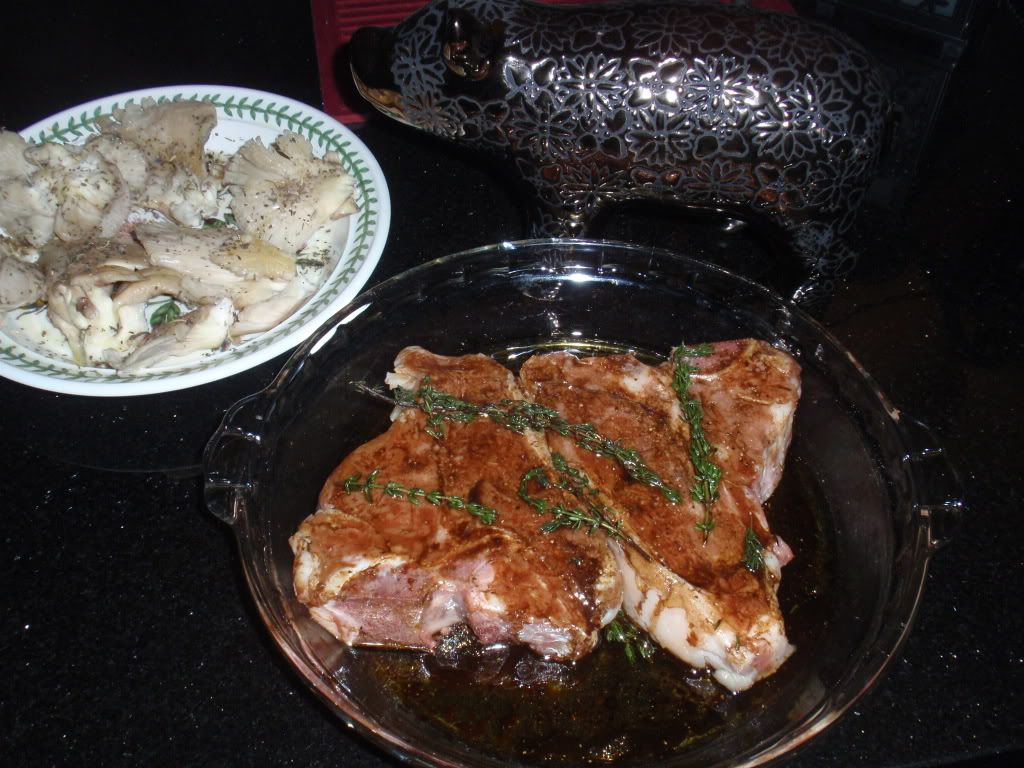 OH, and I went to the farmer's market and they had these.... points if ya know....
Those are oyster mushrooms, and they grow on trees, or something like that. They looked good, so I bought some.
The veal chops, 600 degree dome, for about 2-3 minutes a side with some Jack Daniels and pecan wood chips: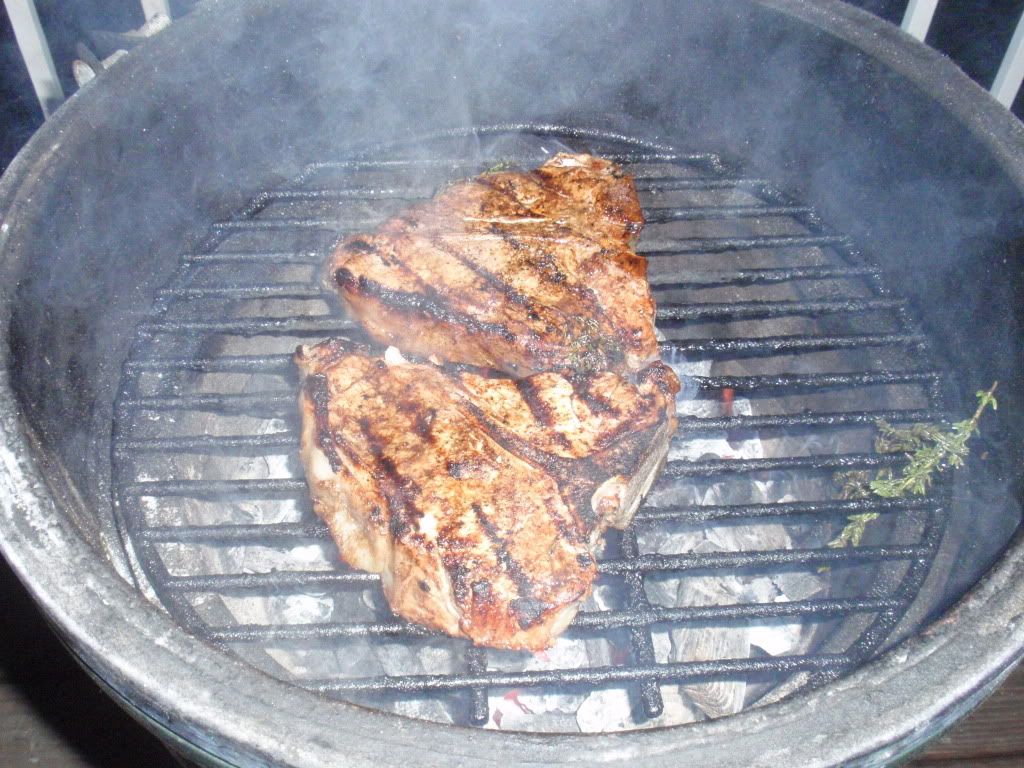 I sauteed the oyster mushrooms drizzled with EVOO and some Herbs de Provence... just got them browned at 400 done while the veal was resting.
Plated with some arugula and roasted red and yellow peppers, those fabulous mushrooms are on the bottom of the plate: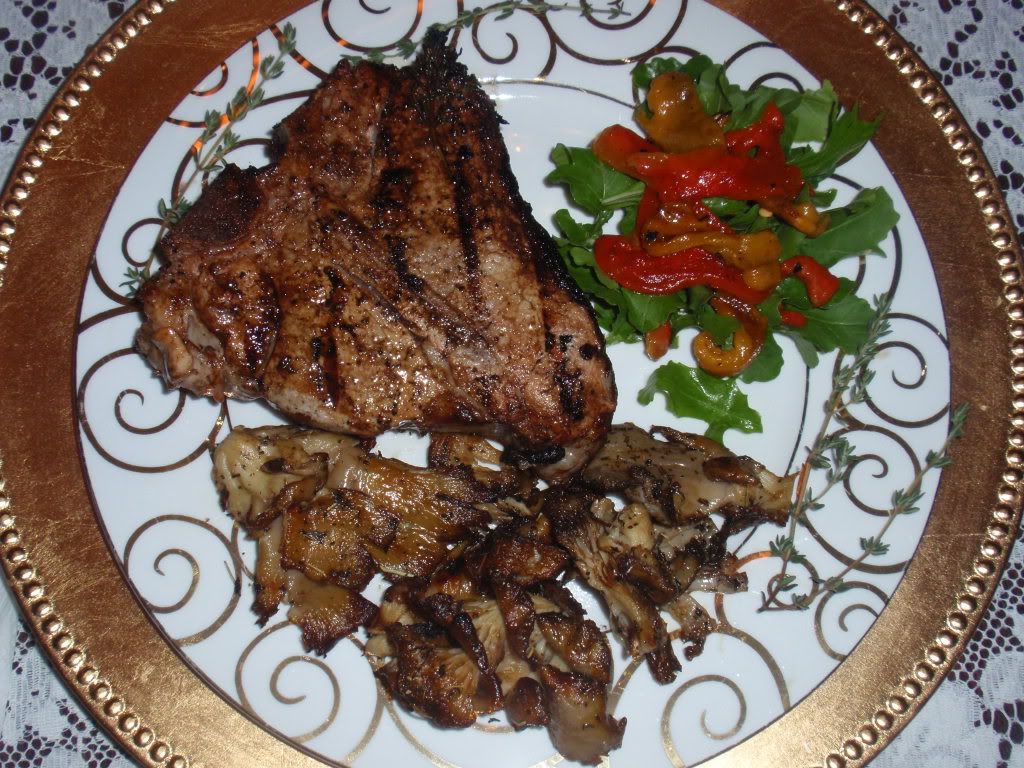 This is what veal chops look like when you pull them at 130 internal.... I like them a leetle bit more cooked than I pull steak cause it's sooo tender.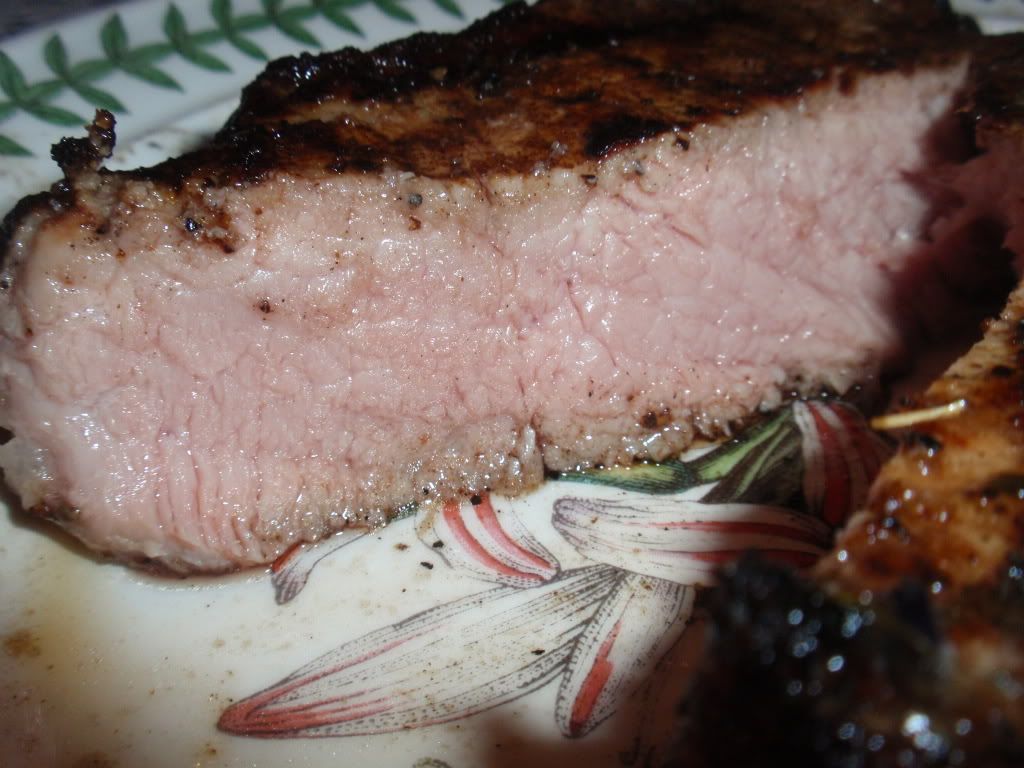 The egg shines again!
Happily egging on my original large BGE since 1996... now the owner of 6 eggs. Call me crazy, everyone else does!

3 Large, 2 Smalls, 1 well-used Mini