Spurred from a conversation with Ripnem, I had to try a recipe that I found in a book. Kind of a 'test run', so to speak...So here we go!!
Ground Pork Satay, with Spicy Peanut dipping sauce...
Started...
Turn lemongrass stalks into skewers....
Then...
Wrap the ground pork, heavy in Thai flavors (garlic, red curry paste, fish sauce, cilantro, etc), around the lemongrass skewers....
To the Egg!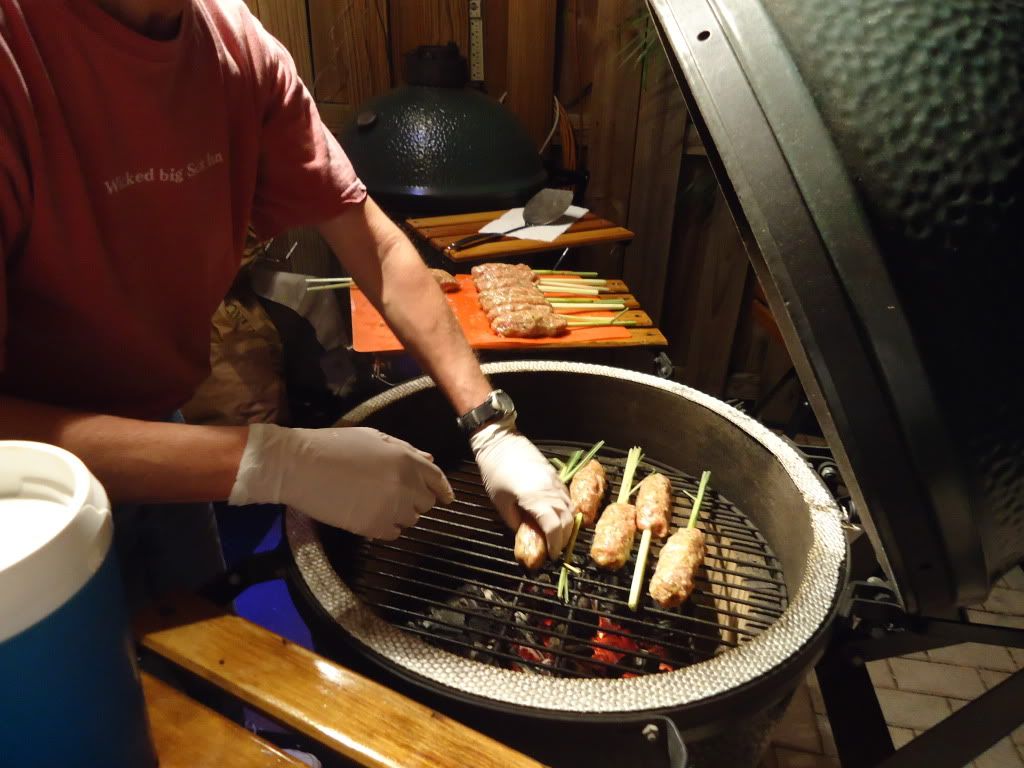 Getting happy....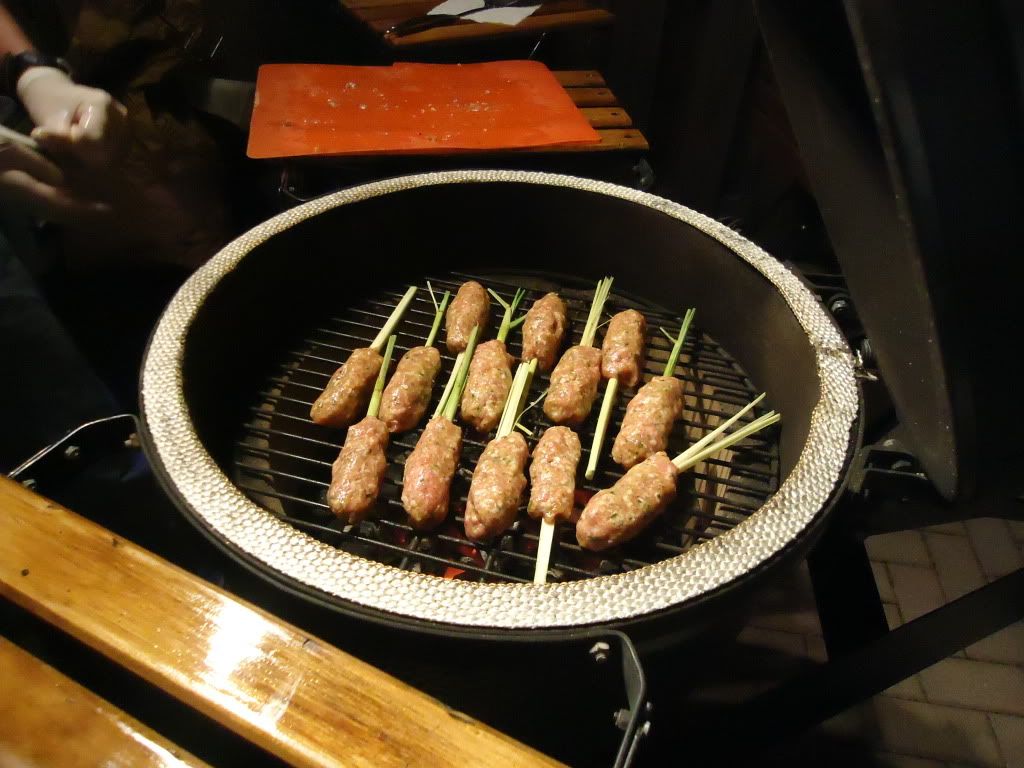 Really happy...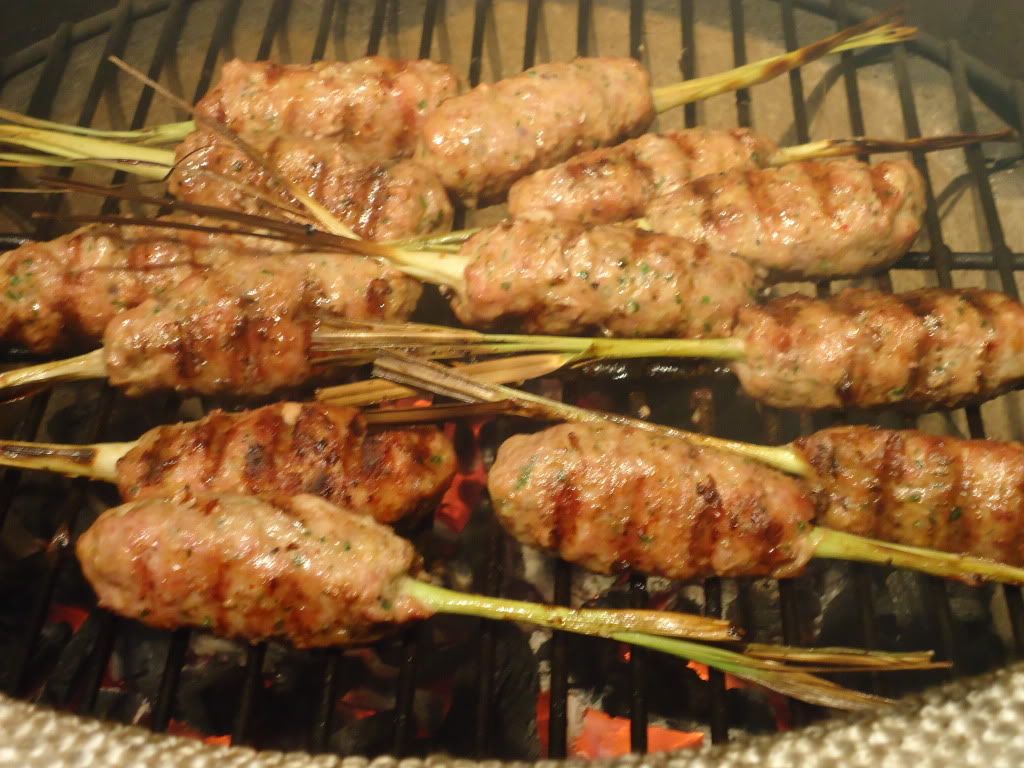 Just about done now!!! Ready for the pull and rest!
While the pork rested...
Bok Choy...Split, a drizzle of Olive Oil, S&P, and onto the grill.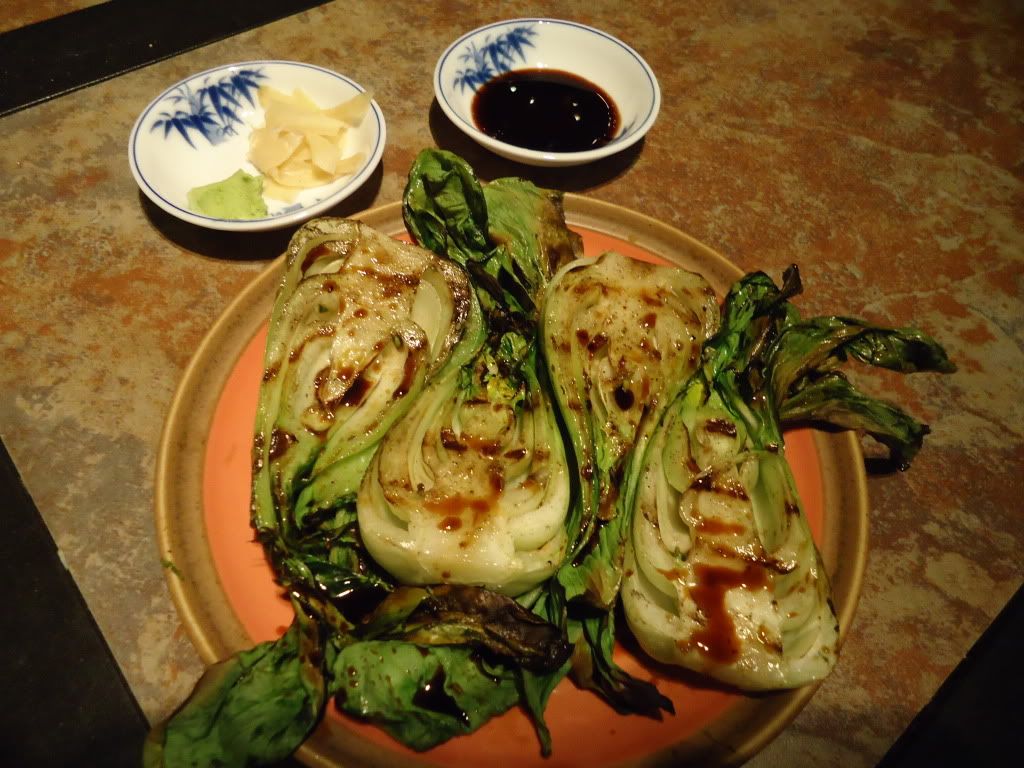 Bok Choy, after a high heat fast grill, and drizzle of Soy Sauce!
Plated...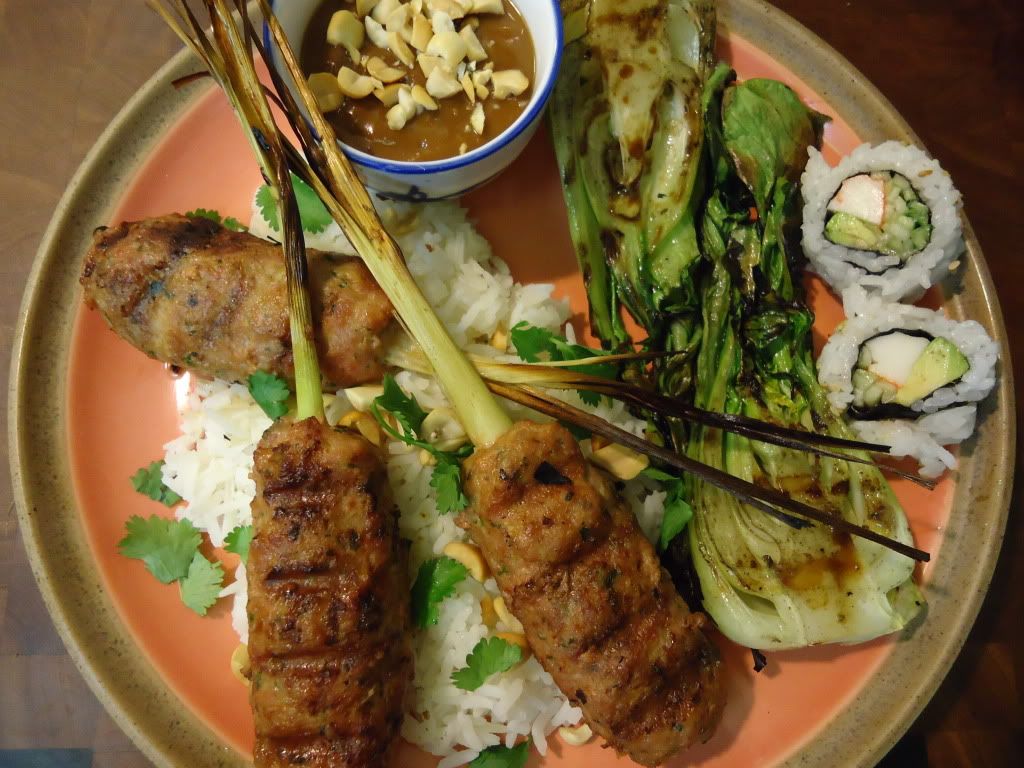 With a spicy peanut sauce for dipping the pork, the grilled Bok Choy, and the rice was actually flavored with lemongrass and Kaffir lime... Can't tell you how nice it is to have a Kaffir Lime in the yard!!
Close...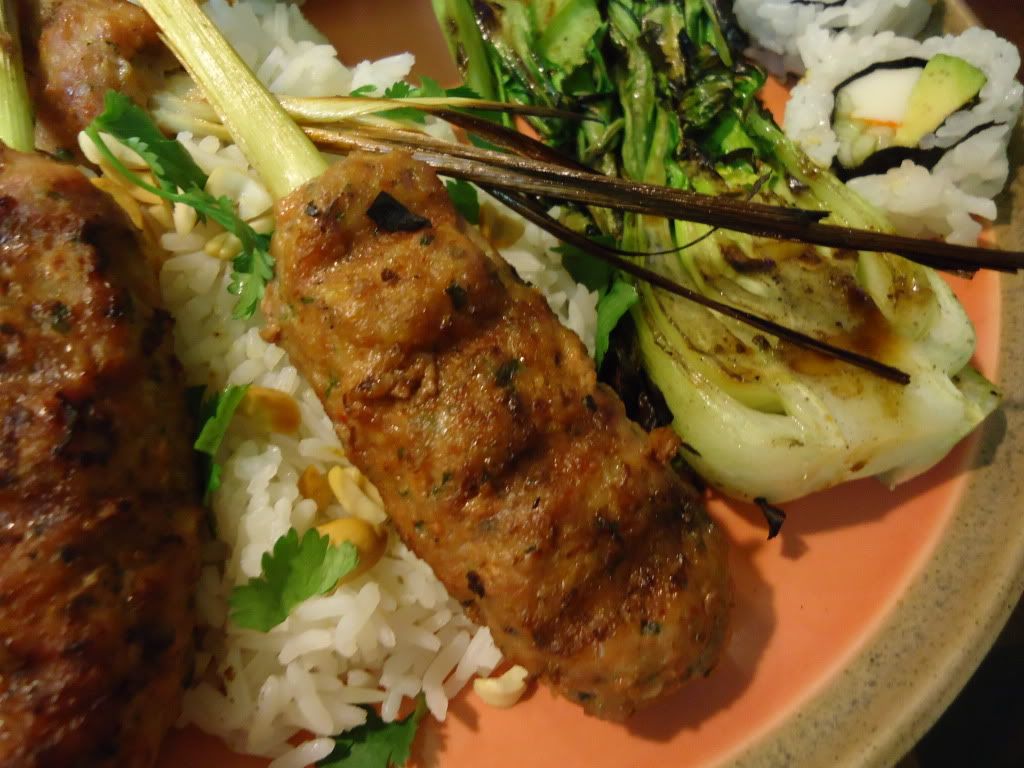 Wonderful meal! And yes, I cheated (after yesterdays Pupusas, I deserved a cheat...lol! California rolls courtesy of Publix.)
An awesome meal! Easy to do, and will do it again! (ps...grilled Bok Choy is awesome!!!)
Thanks for looking!! Happy Egging!