Local store had a great price on wings this weekend. Sprinkled them with Pineapple Head and finished with a soy-ginger-garlic-sesame oil mixture.
While these were cooking, pulled together some stir fry ingrediants: mushrooms, onions, carrots, pea pods, scallions, and pork.
Pulled the wings and fired up the wok. Veggies first:
Added meat, Thai noodles, and sauce:
Plated: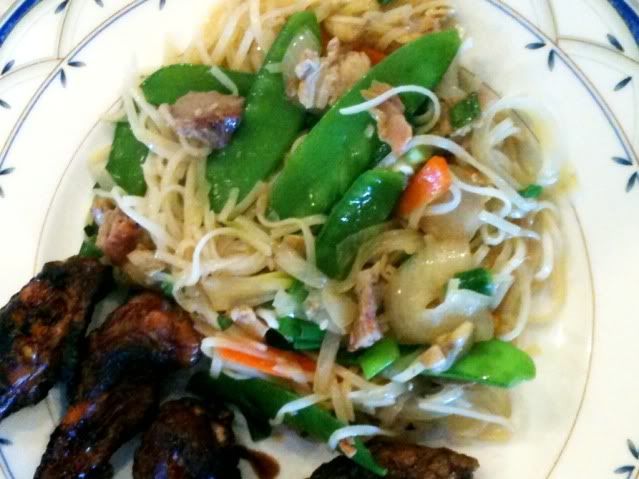 Lexie looking cute and waiting to lick the plates: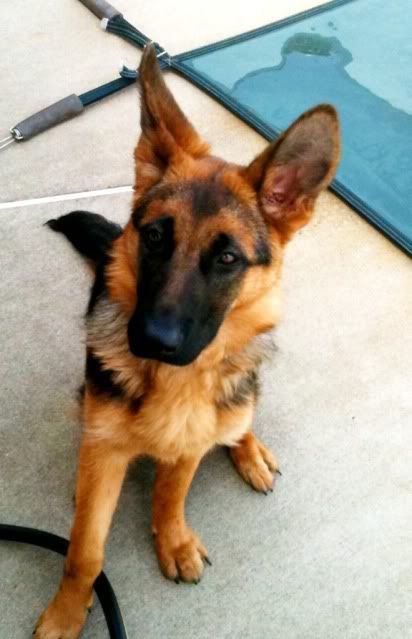 Unfortunately for her, there were no leftovers!