Was thinking of you Friday
26" rainbow in the 6.5# range and a nice little bluegill - on fly rod. Our little group pulled about 70 fish out of the water in about 8 hours.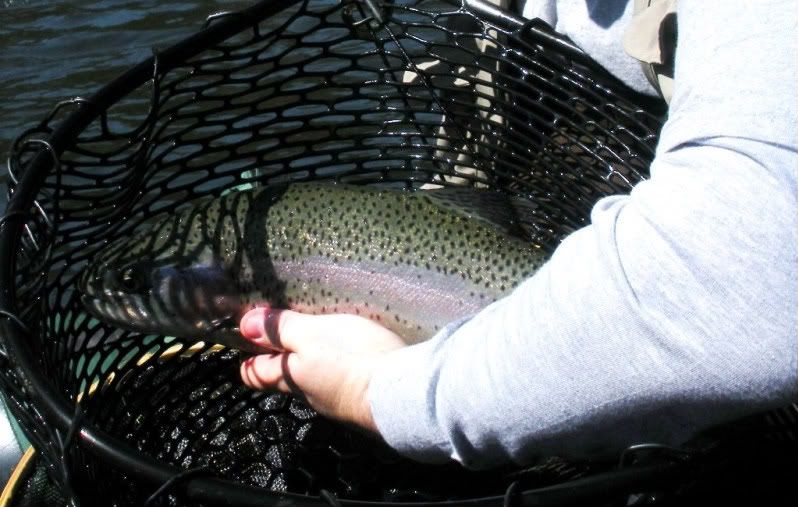 Wish I had a better photo of the trout, but he wore me out more than I did him so when I tried to grab him out of the net he won the struggle.