We have a simple baked potato and chicken breast going here tonight.
Thought I'd break the silence. :ermm:
Hope everyone is doing very well tonight.
I know we all are suffering from cabin fever. :woohoo:
Just think Spring is only 10 days away :woohoo: so, try to keep a civil tongue. :P
Cruising at 400F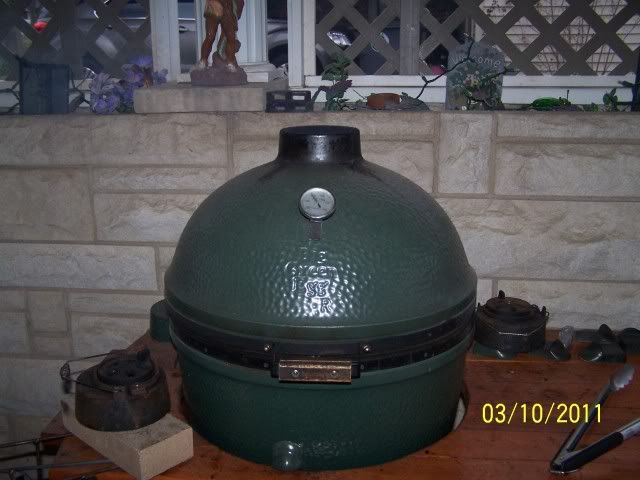 Up high in the dome on top of the rig extender.
If you look close the sweet rub is getting to much heat.