You like pics? 'Cause there's a lot of 'em.
I put a lot of thought into which wok to buy. I am never going to steam anything, don't like Dim Sum or fish, so a handle for stability using one hand was high on the list. (Leaves other hand free for camera.) Mrs. Chan at The Wok Shop in San Francisco recommended for the Mini the 10" heavy 14 gauge carbon steel wok with detachable wooden handle. She has a YouTube video for seasoning it, and she emailed seasoning instructions as well. For seasoning, she recommended finishing by charring Chinese chives in it.
It arrived yesterday...with a surprise gift in the package: two pair of chopsticks and a retractable backscratcher!
It was late and I was tired and cranky so this was going to be a "fast-food" operation with premade ingredients. Went out to one of San Diego's huge Asian markets to get ingredients. I already had a bottle of Trader Joe's General Tsao's Stir-Fry Sauce and mushrooms at home. I got a chicken breast, cans of sliced water chestnuts and baby corn, scallions, and a bunch of Chinese chives. I got a small container of sticky steamed rice at the take-out counter.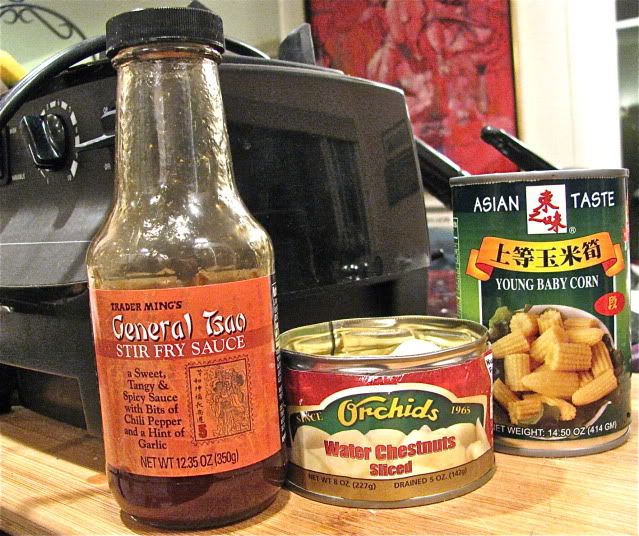 I seasoned the wok and here's what the seasoned wok looked like. Took 20 minutes in the oven.
It sits on top of the Mini with plenty of room around it for air.
Peanut oil for chunks of chicken breast, browned and removed to a plate.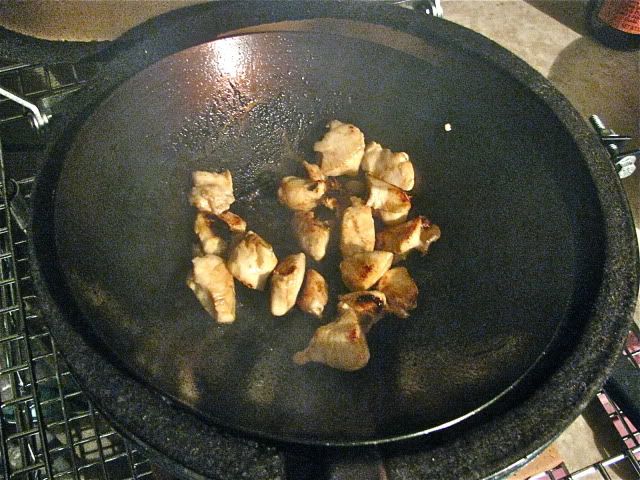 Water chestnuts and thickly sliced big button mushrooms next.
Used a pan cover for a couple of minutes to keep them moist.
You need a hot fire...
Then the scallions, corn, and the some of the Chinese chives left over from the seasoning.
Last, Trader Ming's (no kidding) delicious sauce, added a little red pepper flakes.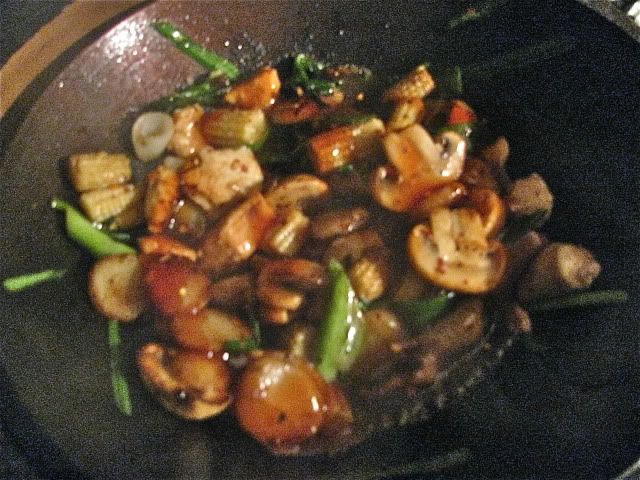 Almost combined.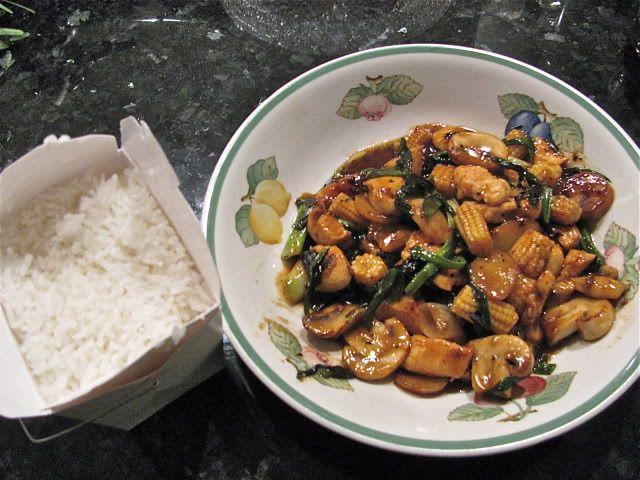 The finished bowl with the gift chopsticks.
Here's the backscratcher.
And here is the wok this morning... a little tired after the workout, but perked up by a thin, thin film of peanut oil.