I got my shoulder the other day and the butcher cut a lot of the meat off the butt. I told him I was disappointed and he said I could bring it back and he could make more money grinding it up for sausage. It weighs 15 pounds but is flatter than a flutter. :unsure:
About 4 inches tall at the tallest point.
Last week I ordered/asked for a whole shoulder the biggest.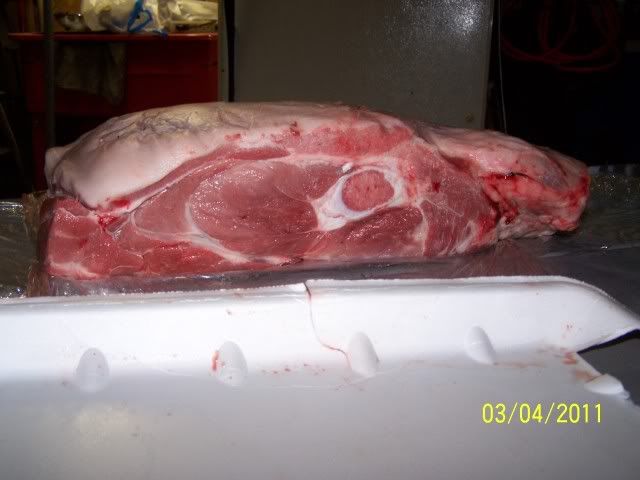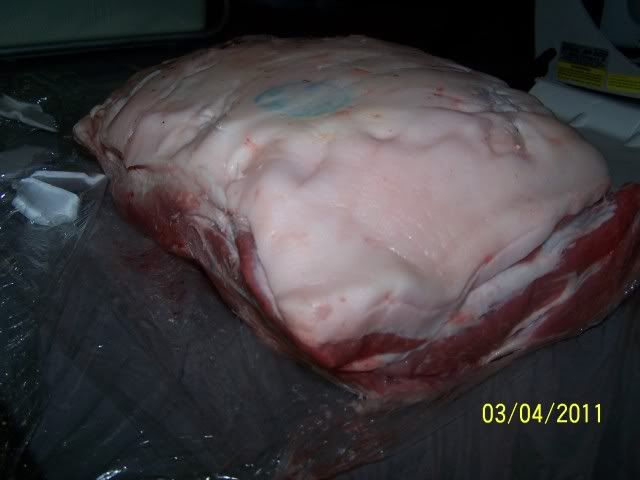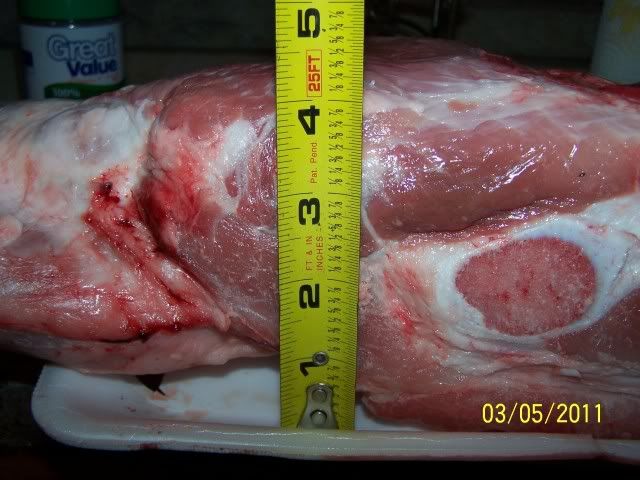 I smoked the whole shoulder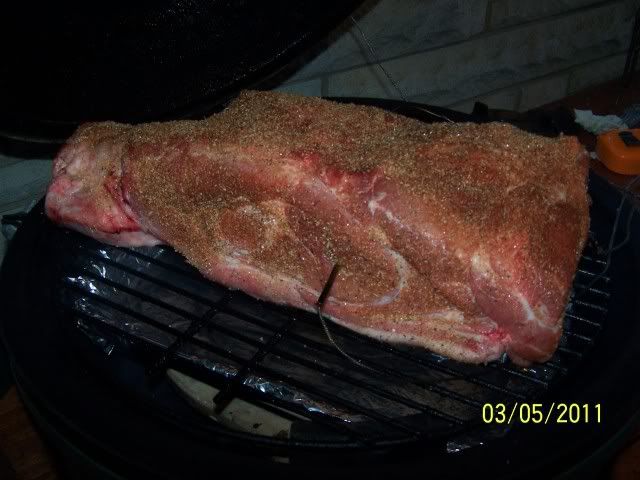 at 250F dome and it still took a grueling 20 hours later before hitting 200F internal meat temp. It stayed at 155 through 165F internal for over 6 hours before moving again. Then when it came out of the plateau it took 6 hours to get to pull temp. So it took 7 hours to get to the plateau. 7 hours to go through the plateau and 6 hours to finish after the plateau.
Here is the finish pic in the egg.
I double wrapped the whole shoulder in two layers of heavy duty foil and stuffed it in a cooler with towels all around it.
Believe it or not 7 hours later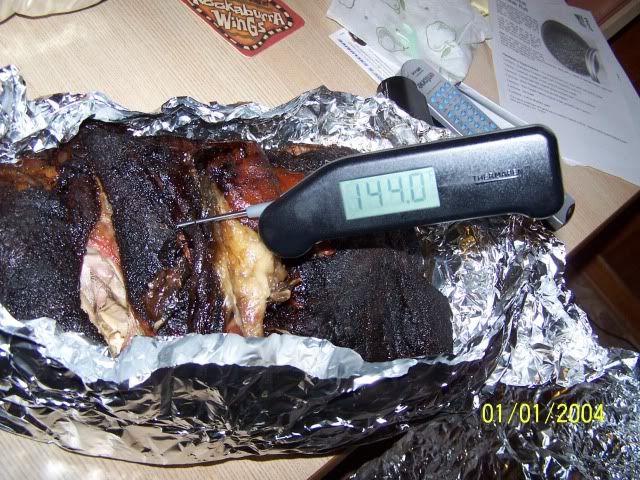 Here is the bottom because I smoked it fat cap down.
Here it is all shredded and mixed.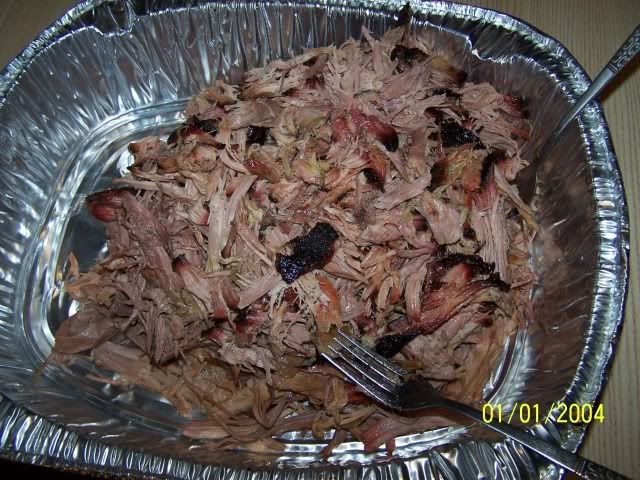 The bones
Here is 8 one pound each at best (from a 15 pound whole shoulder excessively trimmed) and all packaged up in foodsaver bags for safe keeping in the freezer.
It seems like this cook yielded a little better than half it raw weight in fully cooked meat. I'm not sure what the ratio is but, maybe I wasn't as bad off as I first thought. :unsure: Thanks for looking.
I filled my egg full of (half with wicked good and the top half with royal oak and several chunks of hickory for flavor) lump to the top of the fire ring. Here is what is left after about 21 hours of heating the large egg at 250F dome. That's 30 min's to bring the egg to temp and 20 hours of cooking and 30 more min's to shut the egg down. I think there should be another 10 hours of cooking time at 250F dome if your lucky.