Have had my large in a table since '02 when it was bought used 2 years. The previous owner had placed a thin cheep 12 inch floor tile under the egg and no spacers. did not know any better in the beginning so cooked on it. Over the years the tile cracked and the table caught fire at the gasket level a few times. Actually used a glass of water to put it out a few times, once a cold beer. Moved the table last year and the tile pieces fell thru to the floor. Luck the egg did not fall thru, it was getting close. Guess it was time to do some repairs. so today I did.
The top of the table looking down: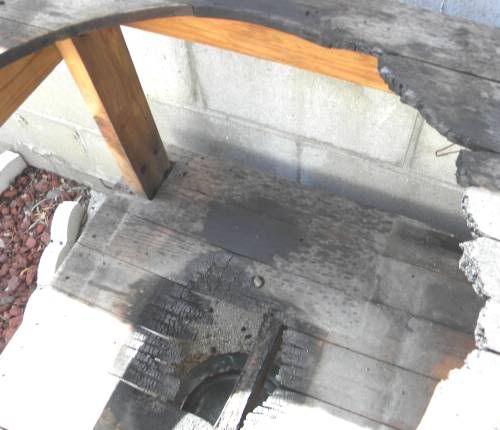 The table beneath the egg: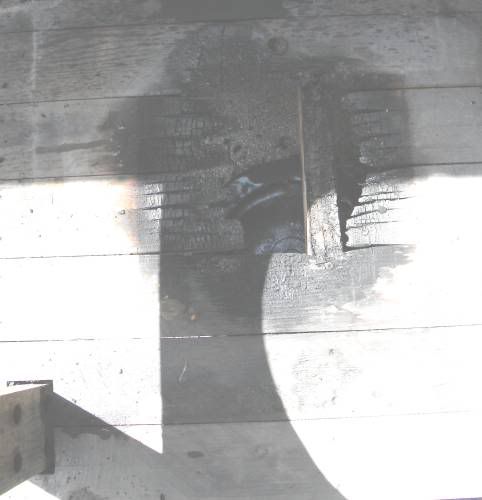 As long as I was in the repair mode I removed the fire ring in 4 pieces and did a JB Weld job.
Pieces:
JB'ed Finish: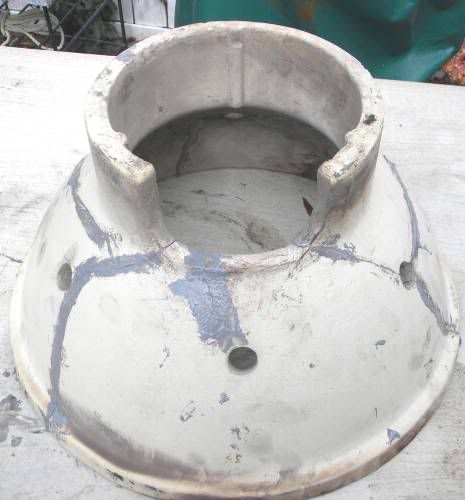 While at this project removed the 10 year old charred gasket and replaced the bottom, thanks RRP. Left the top with out a gasket.
Placed the diamond metal plates that I have had there for 3-4 years over the hole and the rest of the bottom shelf, added a 16 inch square garden paver and then 3 BGE feet.
Should be good to go for several more cooks. Hope this helps someone who, like me, has been sitting on the fence about doing some fire prevention repair.