I am supposed to get a fresh whole pork shoulder in the morning from a Yorkshire (White) hog that was hoofing it not long ago. :P
Today I was getting my egg ready for the cook to begin in the morning. So, I took out the fire ring and put it in my other large egg so I could align my fire box. I noticed It wasn't quite aligned to my liking. :huh:
How long of a cook could we have if I filled this egg up to the top of the double fire ring. Hey I may have come up with a good idea here. We'll call it the 2Fat technique.
I still think we could grill or even slow cook stuff for a long time. :woohoo: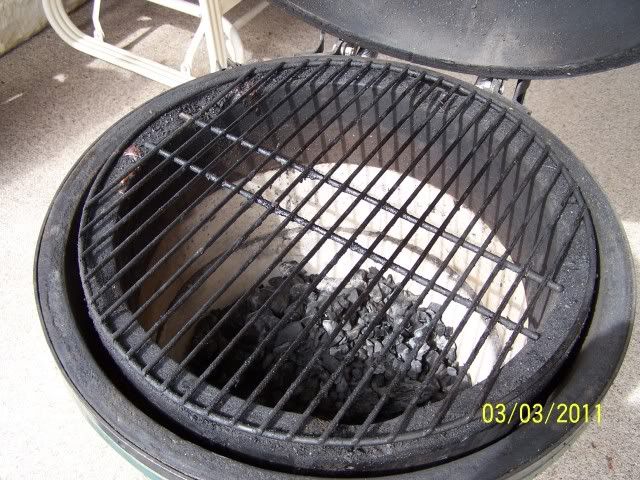 Uncle bill suggested we all check our nuts and bolts now so, we don't have a hot dome in our lap sometime.
I loosened the band bolts then loosened the 8 hinge nuts. Then I aligned the dome with the base and tightened the band bolts back up being sure my dome and base was sitting down tight and not overlapping. Then I checked the egg for an over bite or under bite and adjusted if needed. I then check again and slowly tightened the 8 hinge bolts back up and tested the fit. I even used a dollar bill. Just right.
Don't think I cheated here I had that brace off for the "Handler" as well.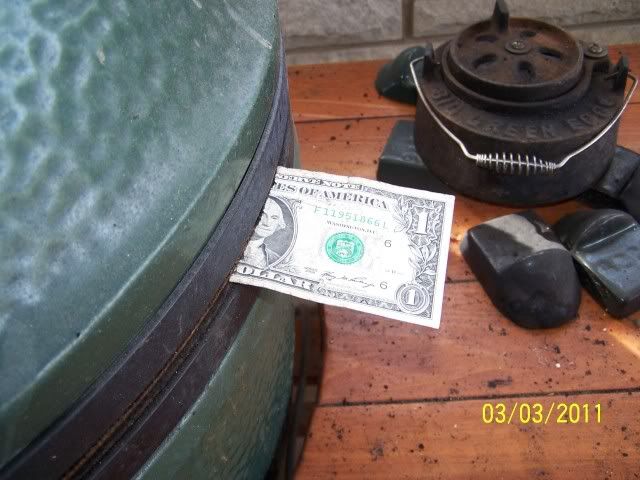 Have any of you tried this soft drink? I bought 24 cans and can't stand it. It's red in color and tastes funny like a Birch tree would taste. :silly:
Thanks for looking.