First, copying bobinaz's cart for my Mini.
Second for cooking Carolina Q's brussel sprouts, mushrooms and garlic in a skillet on the Egg.I cut them in half so they'd cook faster.
I added Auricchio provolone from my teeny supply and it was great!
I got a 1" ribeye and instead of waiting to raise the Mini to a searing temperature, I threw the steak right on the coals, flipped it and THEN roasted it at 400° with the lid down till it was 125° in the thickest part.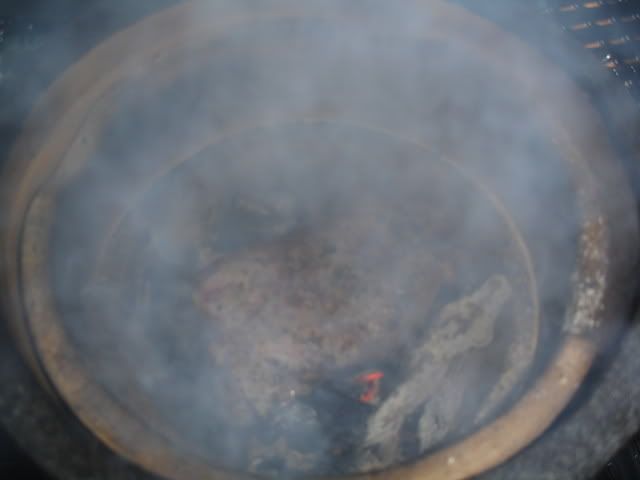 It made a nice dinner to eat during the Oscars.
Call it sharing--not stealing--ideas!