Making use of my new ET-732 and the nice weather. Made a pork loin with rosemary, extra virgin olive oil, pepper, sea salt crust and marinade inside.
Here are the pictures:
Very simple ingredients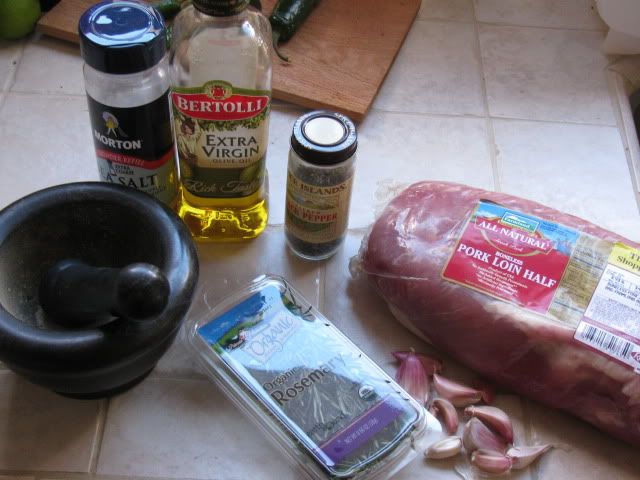 Smashing spices and oil in the mortar and pestle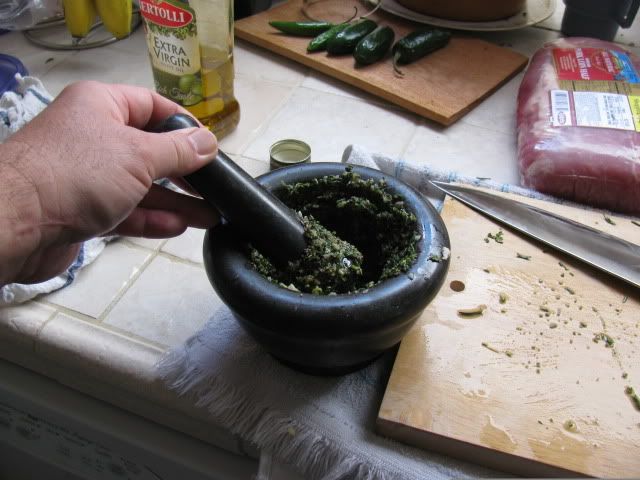 Butterfly cut the loin, then smash it flat and even with a hammer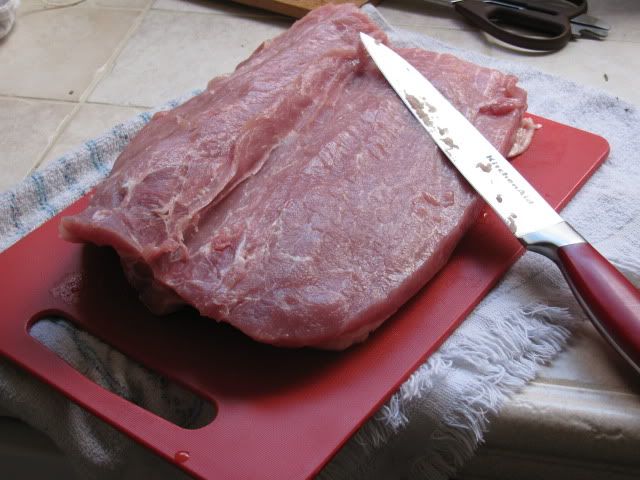 Spreading the marinade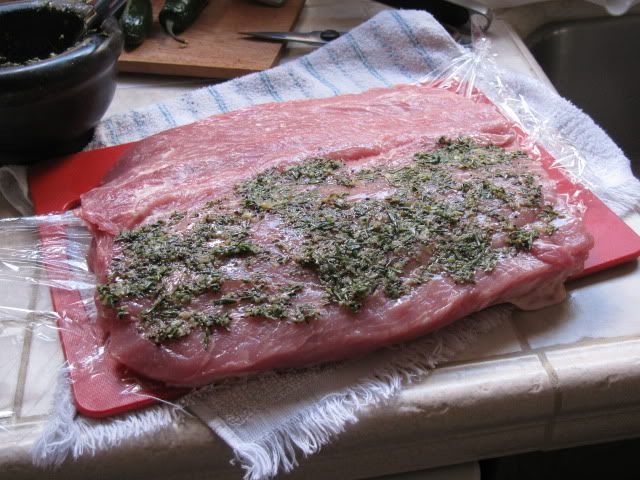 Tying the roast back into a cylinder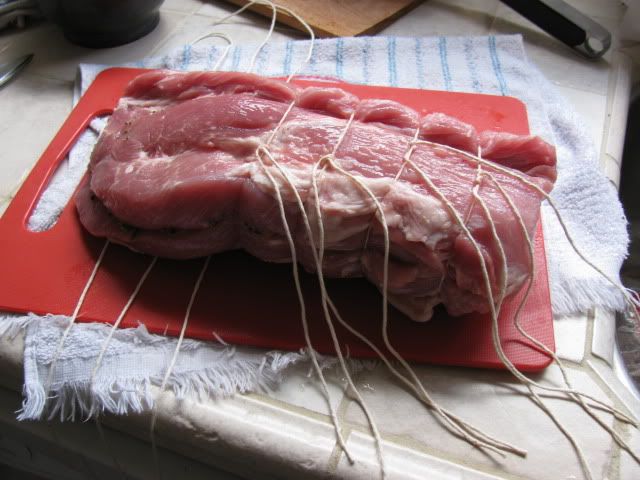 On the Large BGE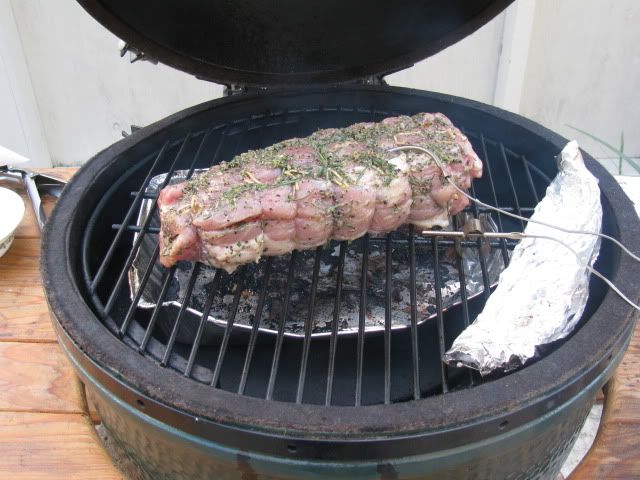 Checking the temperature - yeah that is the ET-732 and no, I don't have to go that close to the cooker to get a reading.... This is a low temperature, I pulled it out of the cooker at about 170 degrees.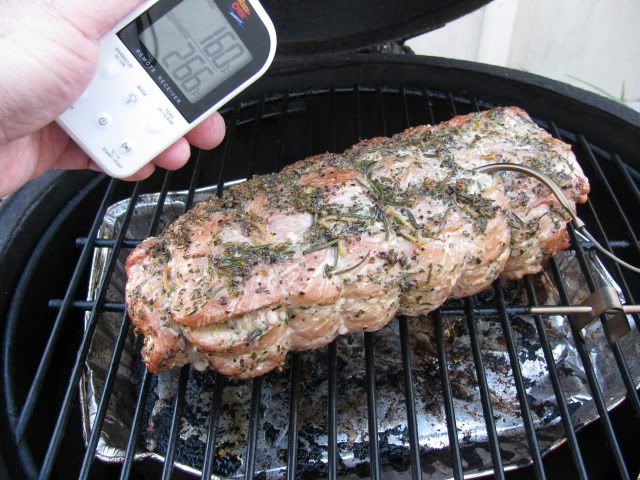 Resting. . . . . (covered with foil after picture was taken)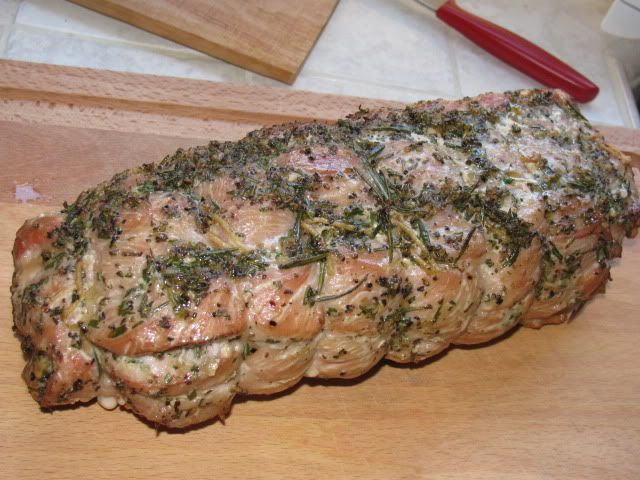 Slicing. . . .
Put on a plate for serving... with raspberry Jell-O, I need recipies for side dishes. . . .