Morning All:
After seeing Florida Grilling Girl's post last week about some beef ribs I was inspired to have them again myself. I had stopped at Restaurant Depot on Thursday to pick up some lump and looked through the meat department to find a nice looking 6.32# package of beef ribs...four bones in each slab, trimmed up and ready for some flavoring...one slab got DP Raising the Steaks the other sea salt and RichardFL's pepper blend...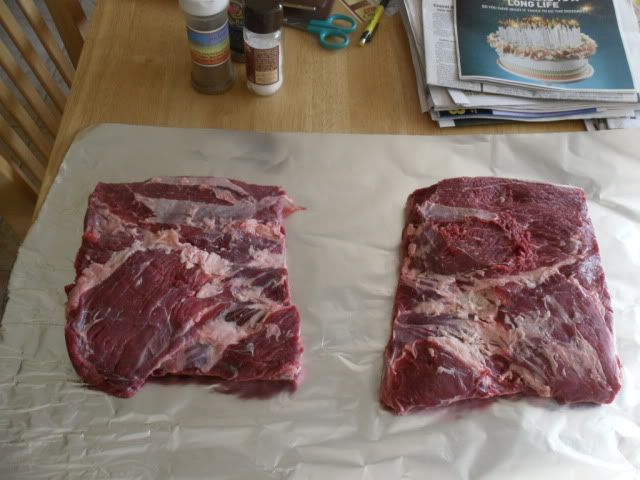 Since the two slabs couldn't quite fit flat I had to figure out what to do...I looked around and ended up using the daisy wheel from the mini, sprayed with a coat of Pam...you can just see it under the ribs...
After a couple hours the meat had shrunk back enough to have the bone tips on the daisy wheel...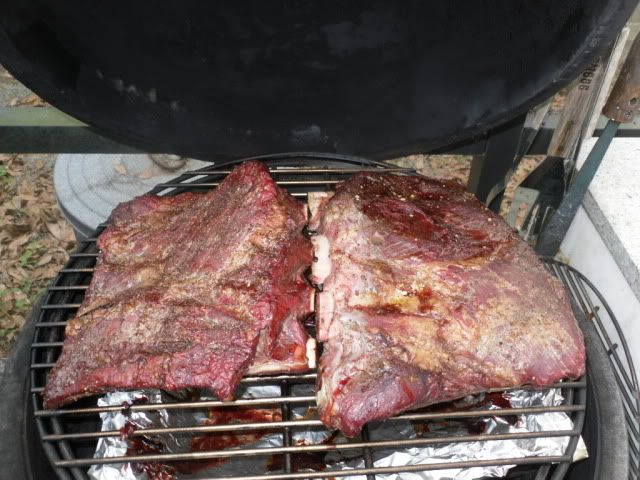 I don't normally sauce ribs (pork or beef) when cooking, but decided to cut one rib off each slab and add some of my BBQ sauce...back on for a few minutes to set the sauce...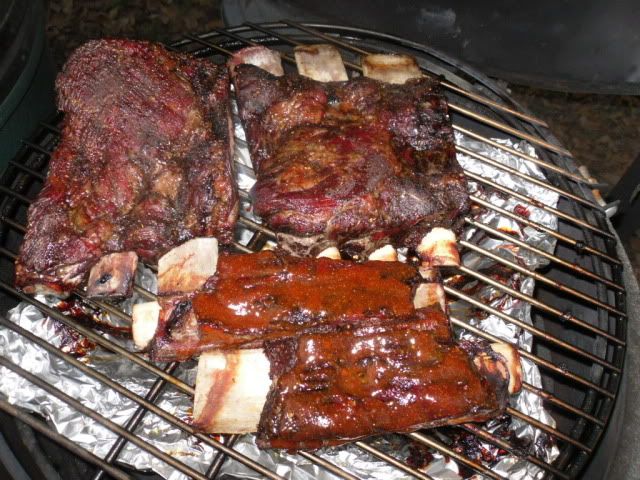 Close up of the juiciness of the ribs...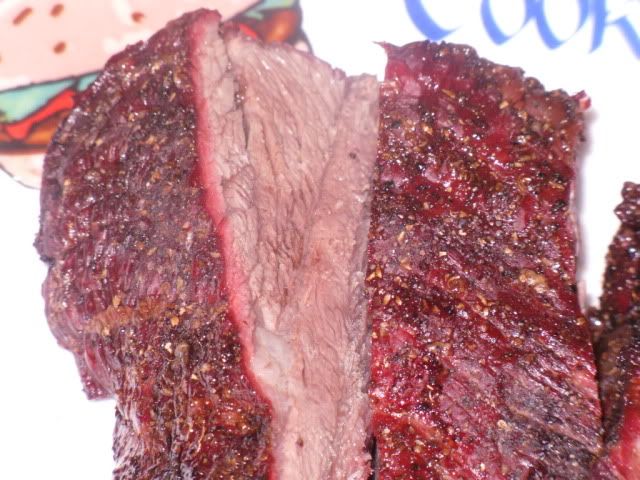 Added some cold pasta salad and EggHatter & I each finished off two ribs for a very tasty dinner...will use the bones and maybe the other ribs for creating some rich beef stock!