My girlfriend is taking a MA teacher's test prep class that meets on Mondays so we did a special dinner here tonight. We swore off the crowded restaurants and overpriced prix-fixe menu's for good after last year and decided to do a grilled lobster paella recipe, courtesy of Mario Batali.
Very nerve wracking cook. Maine lobsters, littleneck clams and mussels are pricey ingredients to work with, as was the saffron. Had the Egg stabilized at 350 and threw in strips of yellow, orange, and red bell peppers, yellow onions, and chorizo. Tossed in garlic last. Added 3 cups of arborio rice until they got a little toasty color on them, then added home made chicken stock and the saffron. Let that reduce and added the par-boiled lobster and the rest of the seafood.
A very tasty cook, although I failed to get the crusty bottom that is the hallmark of properly grilled paella. Although more a microbrew guy then a wine drinker, we had a nice Spanish tempranillo that paired well with our dinner. Bout to get my pressure cooker set up for lobster stock!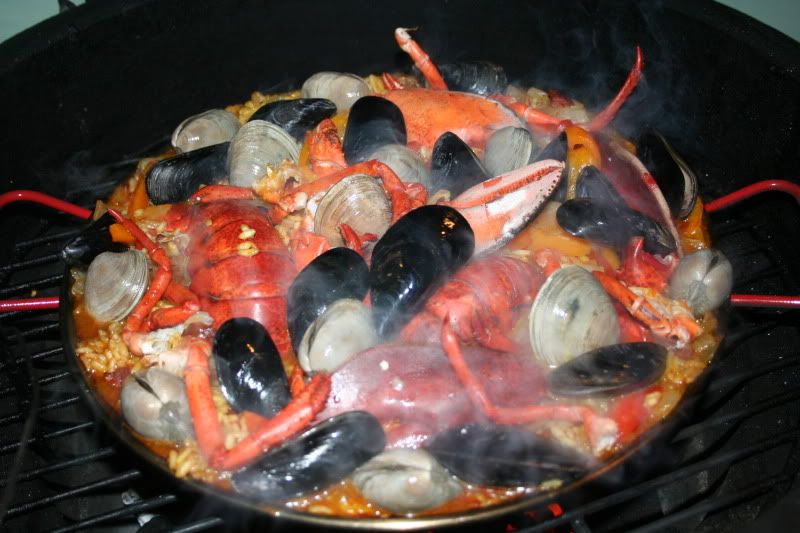 Happy Valentine's Day everyone!