Morning All:
Our youngest grandson was one year old on Friday and yesterday was the party...first a shot of the birthday boy having fun...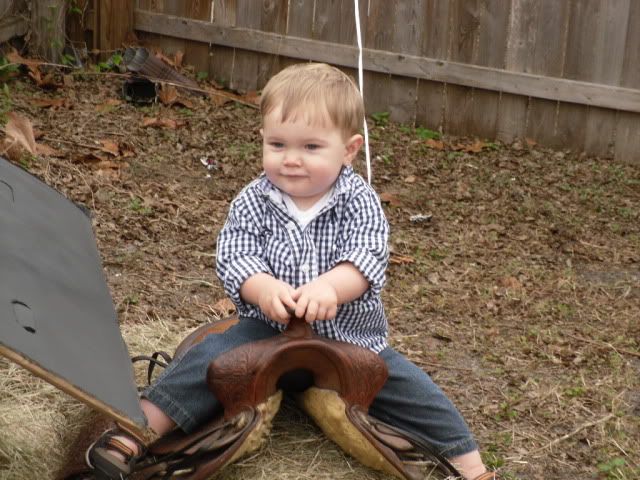 It was a "Western theme" and of course grandpa got to do the cooking...left to right is my son's medium (actually my first Egg), my small and a Primo Oval Jr. borrowed from a friend (so I didn't have to move one of my large Eggs)...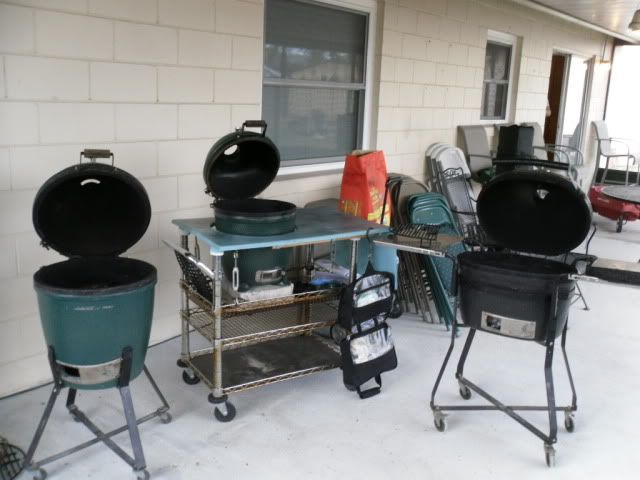 Corn on the cob on the Oval...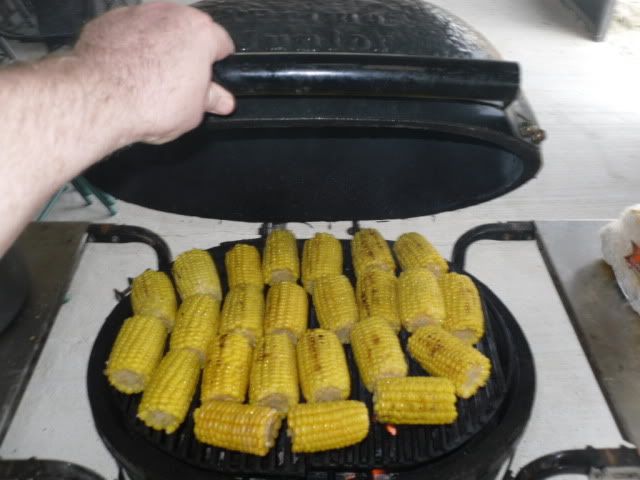 Hot dogs on the small...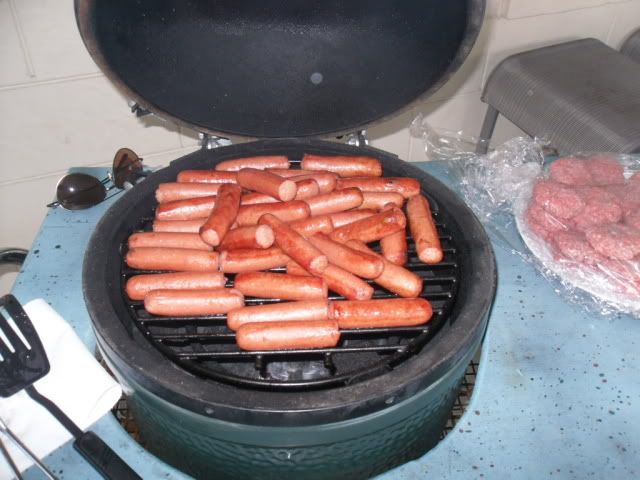 and sliders on the medium...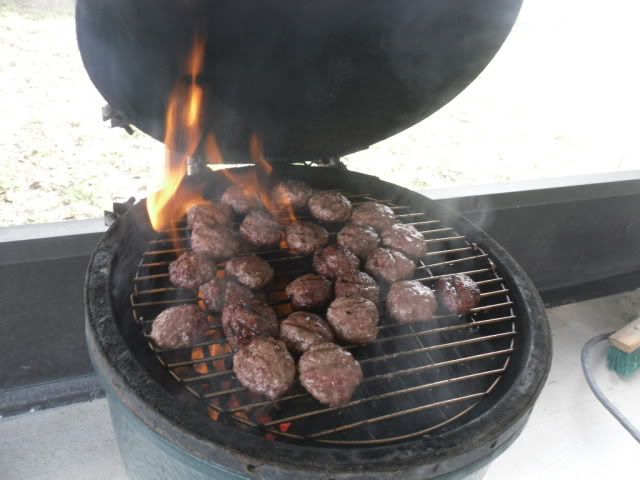 Picture of the birthday cake before being attacked by the birthday boy...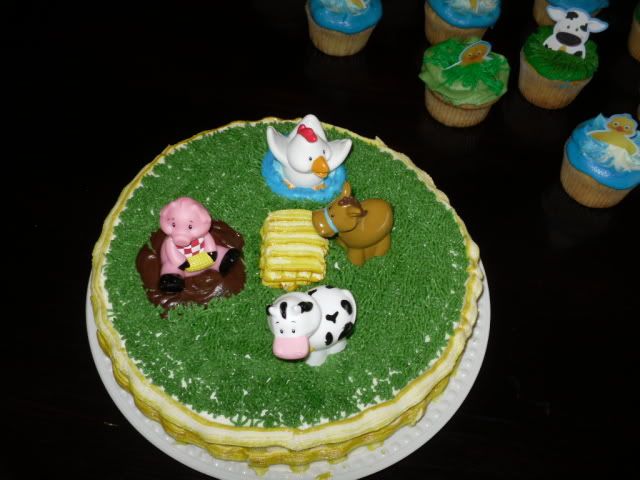 and the attack begins (he really didn't seem to enjoy it much)...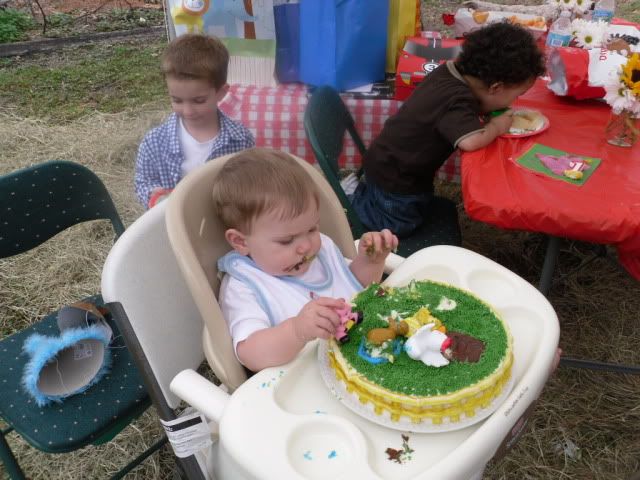 Fun day had by the kids and even the adults...but today has been mostly relaxing...did some ABT dip and a batch of wings.
Have a GREAT day!
Jay
Brandon, FL