I like many have traveled with an egg but frankly its not very easy to move. I saw this idea on another site and built one for $56. Its works great as a travel smoker but does not get hot enough for grill indirect as does the egg.
Smoky Joe Silver
Smoke Chamber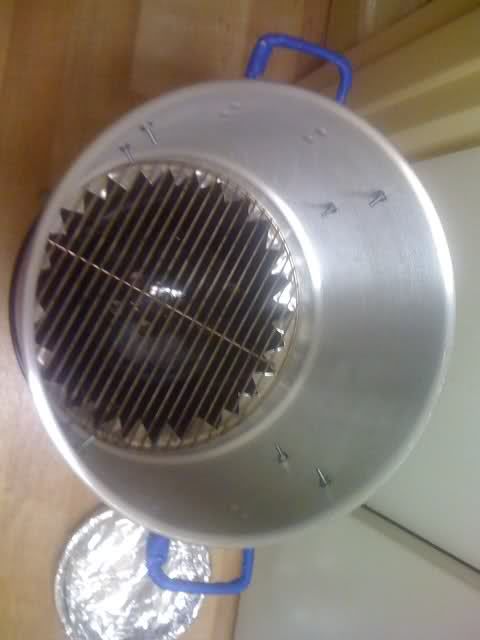 With the Tamale Pot
Painted
$20 - Smokey Joe
$18 - Tamale Pot (32 quart from Walmart, MUST made in china)
$5 - thermometer(walmart)
$3 - terracota plate(10")
$8 - replacement grill for smokey joe
$2 - misc nuts & bolts
$56 total
Works like a charm for smoking ABT's etc. Mine runs at 250 dome and can get it to 300 dome but no higher as there is not enough airflow. Might work on this with an extra vent on the bottom.