Hi All, I haven't done any ribs for a while and the steaks at the market didn't look all that great so ribs were it.
Yesterday I removed the membrane and cut the racks in half so they would fit my medium egg.
This morning brushed them with mustard . . .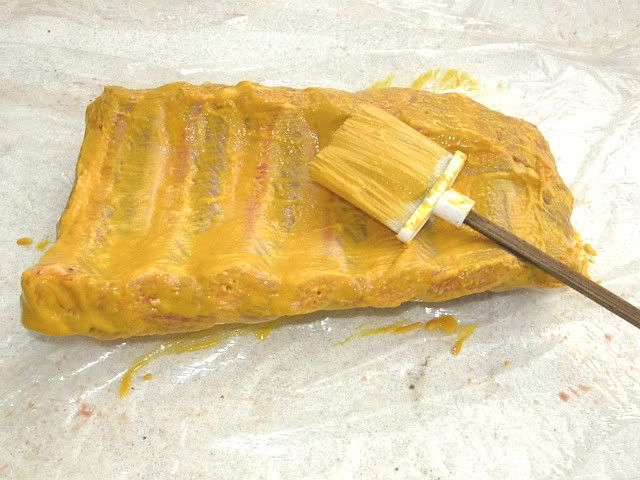 sprinkled liberally with rub (my homemade rub is mild) . . .
and repeated till all were done and returned to the frig.
I used apple, cherry and a little mesquite for smoke.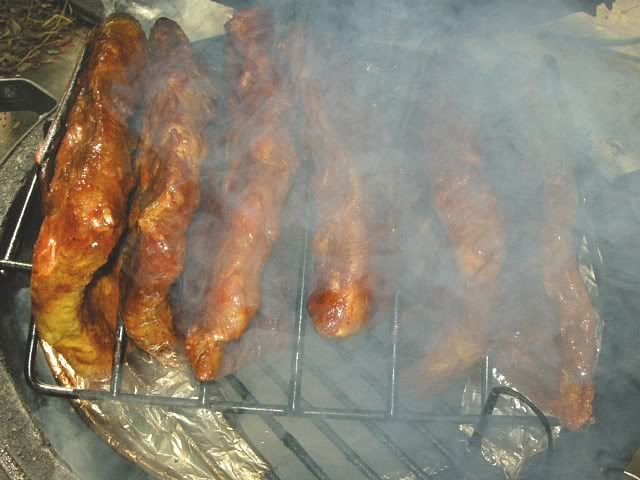 Three hours in at 300º. I was watching my temperatures and times closely but for some reason they looked like they were cooking faster then usual.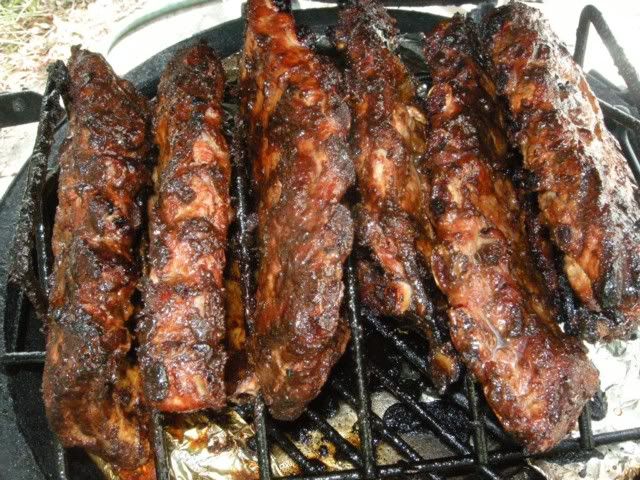 To foil I placed couple tablespoons of brown sugar down with three thin pats of butter and placed the ribs on top meat side down . . .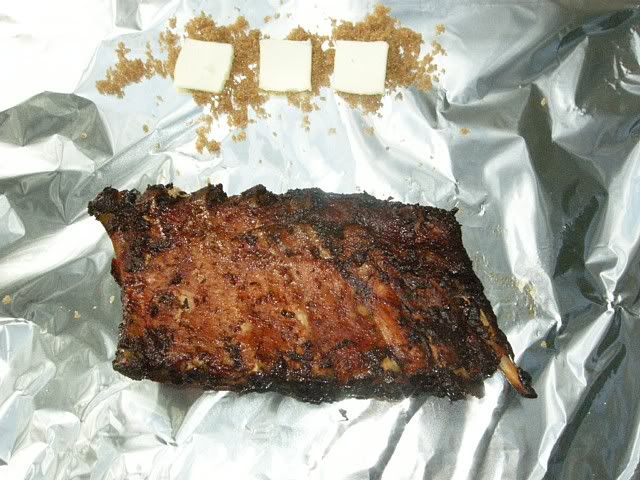 next I added about five tablespoons of a mixture of pure maple syrup and an equal part of Jack Daniel's that I had burned the alcohol from. Removing the alcohol reduced the volume of the JD by 40% and helped concentrate the flavor.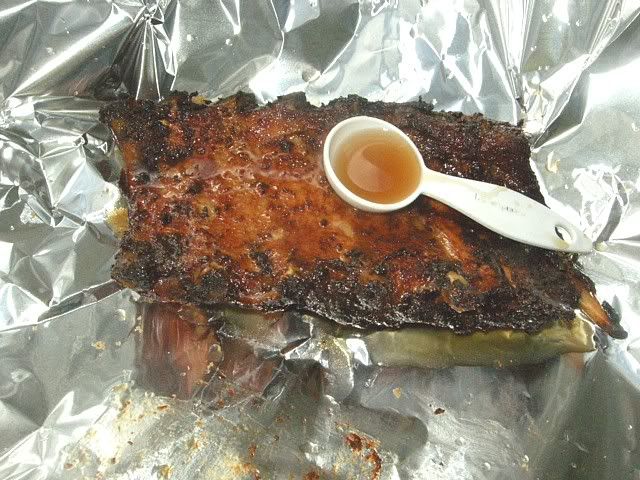 Back in the egg, meat side down for another hour.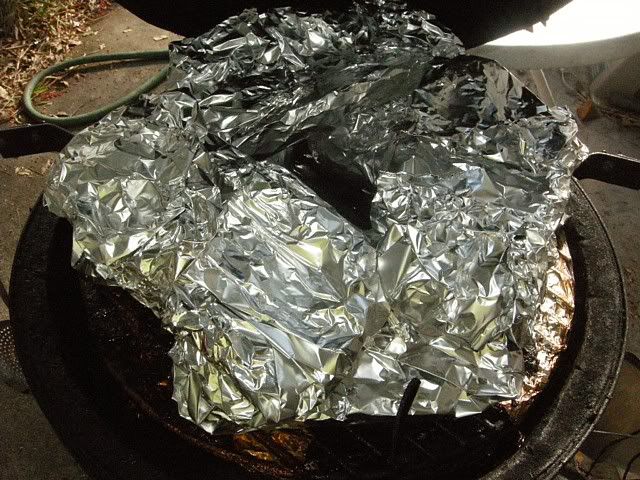 Finished.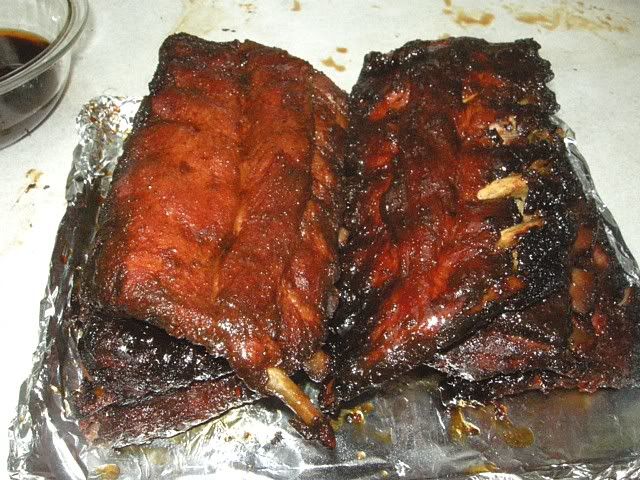 Plated, I reserved the sauce from inside the foil and spooned a little over them.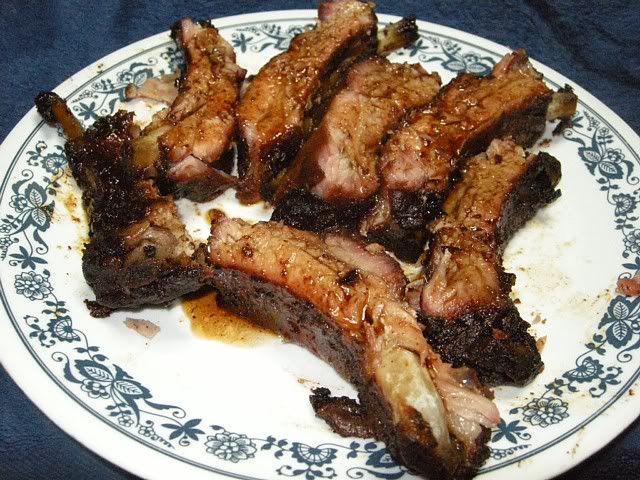 Looking good!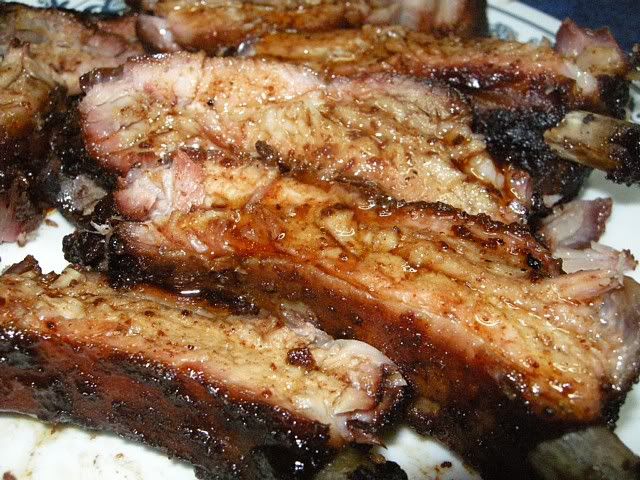 I still haven't figured out where I went wrong. They are too tender and fall off the bone. The maple syrup and Jack Daniels was an experiment. If I were to do it again I might omit the brown sugar, I think it helped cover up the flavor of the JD. The JD and syrup were excellent by them selves. :cheer:
They are good ribs but could be better.