Cooked up a little 1 1/2" thick New York Strip tonight.
I heated the egg to 400º and was using mesquite chunks for smoke.
After giving it a light score I marinated it in granulated garlic, black pepper, Lea & Perrins Worcestershire Sauce and McCormick's Meat Tenderizer for 35 minutes.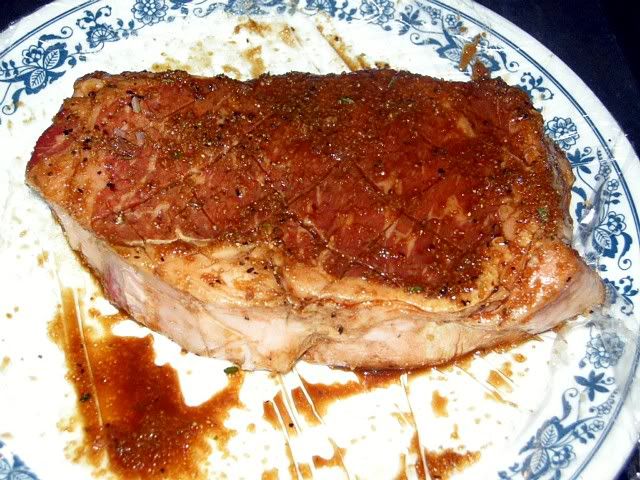 Started out with a total of 5 minutes per side.
Needed a bit more, this was after 11 1/2 minutes total and I pulled it and let it rest for a few.
Best steak I have had in a long time!
I'm happy there were 4 in that package. :cheer: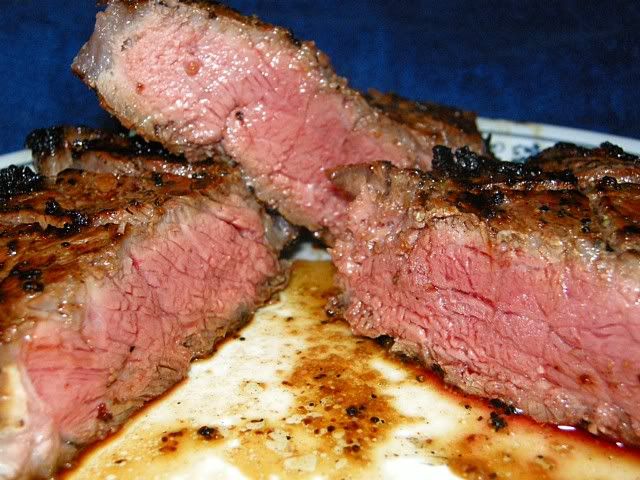 OK, now for the stake. Our good friend Julia (WWsis) found this stake on the side of the road way up in Vermont almost into Canada where she lives. She was kind enough to send it to me back during the holidays. I have been waiting for all the holiday traffic here on the forum to settle down before asking all you super smart people what you think this stake might be for????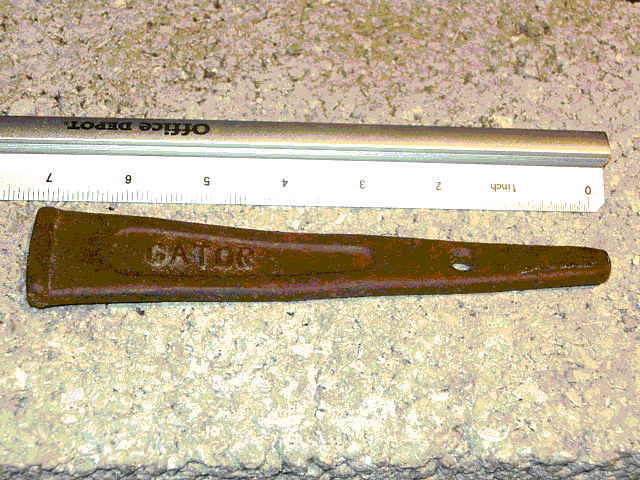 Have a great weekend All,
Blair