Yep, if you can't stand another look, peep on another post.
Dry aged a 17 lb prime boneless ribeye roast in fridge, naked for two weeks.
Cooked it today to send my nephew off back to college after his break. It's always a cause for celebration to send people back to Michigan from the Buckeye state.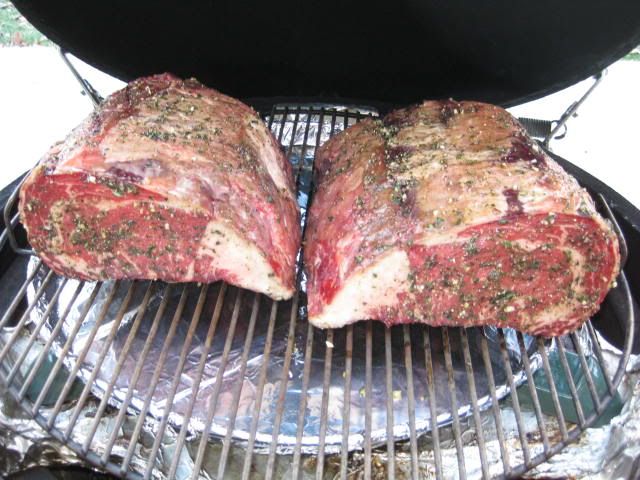 My rub consisted of rosemary, sage, thyme all from my garden despite the winter weather! I added some S&P, and minced garlic in olive oil.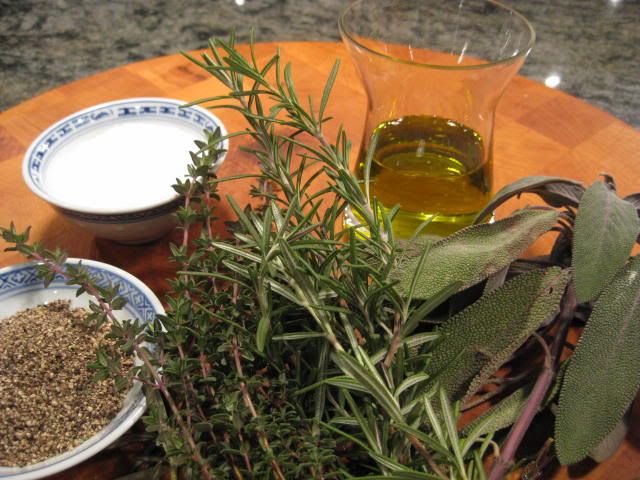 I also made a fennel, onion, potato gratin with emmetaler with lots and lots of heavy cream: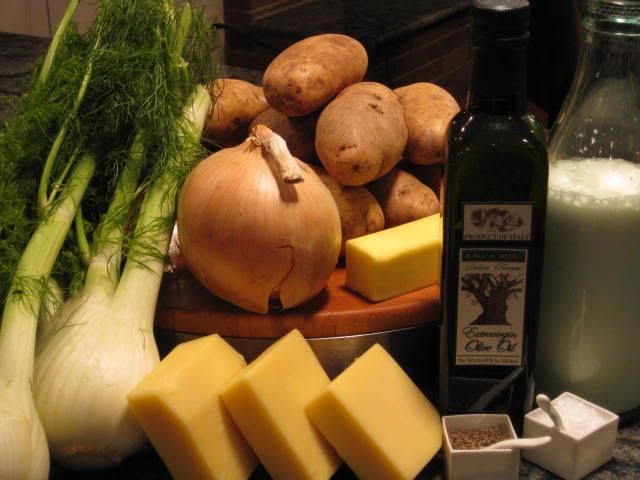 and a salad with a walnut oil & apple cider vinegar vinaigrette with candied roasted pecans, pears, apples, and Maytag blue cheese: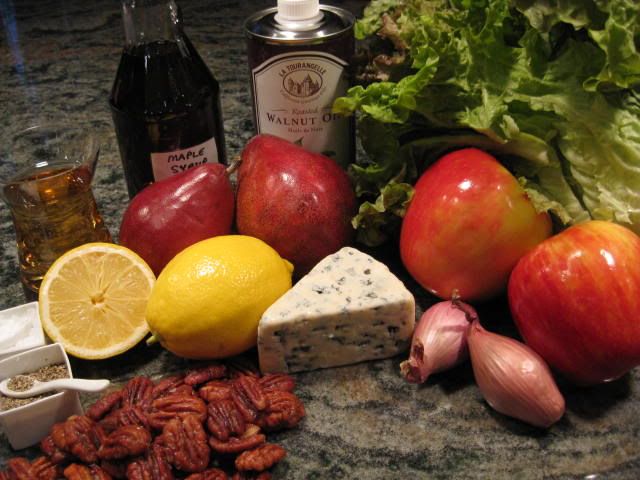 Finished roast after a reverse sear with sides: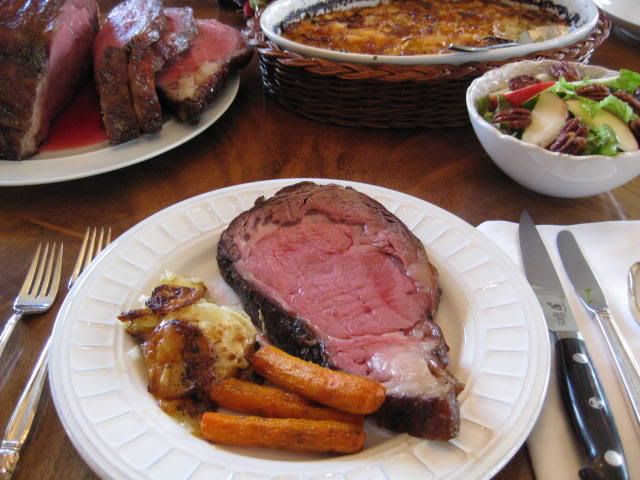 You are to be commended if you looked at this post.......you have perseverance!
Happy New Year!