This is a 6 lb. sirloin tip roast, rubbed heavily in garlic powder, onion powder, oregano, S&P.
On the egg at 380 dome til 125 degrees internal. This smelled really, really good while cooking......it took 2 1/2 hours~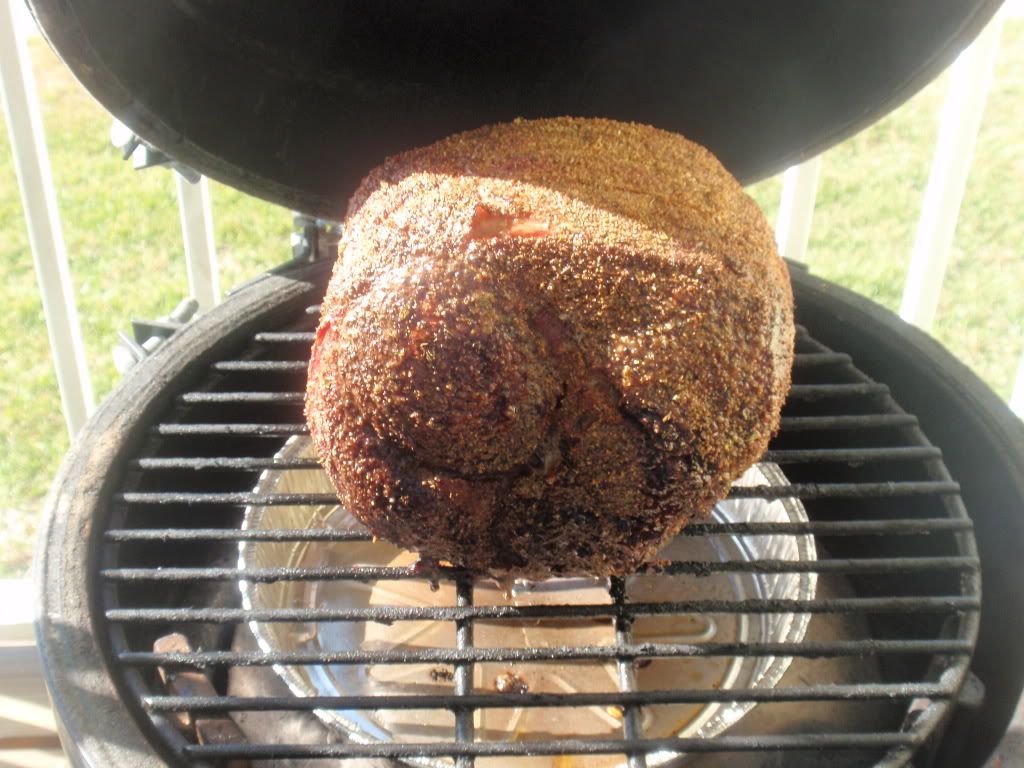 Brought it in and chilled overnight. Sliced it thin on the slicer.....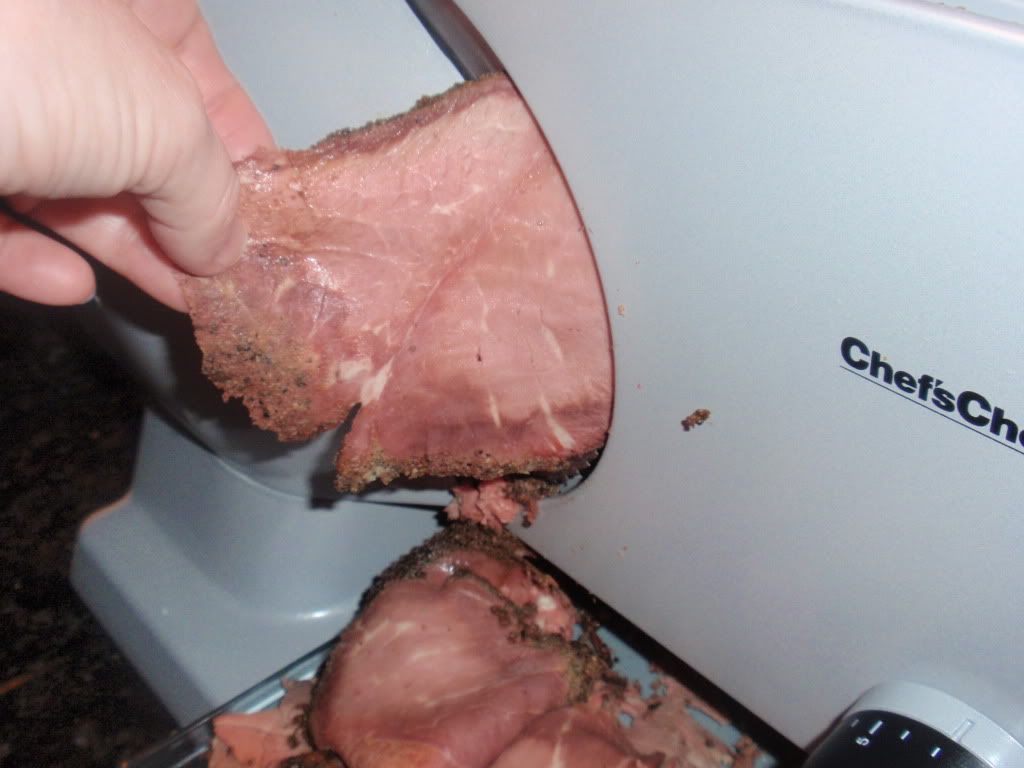 A nice pile-o-meat!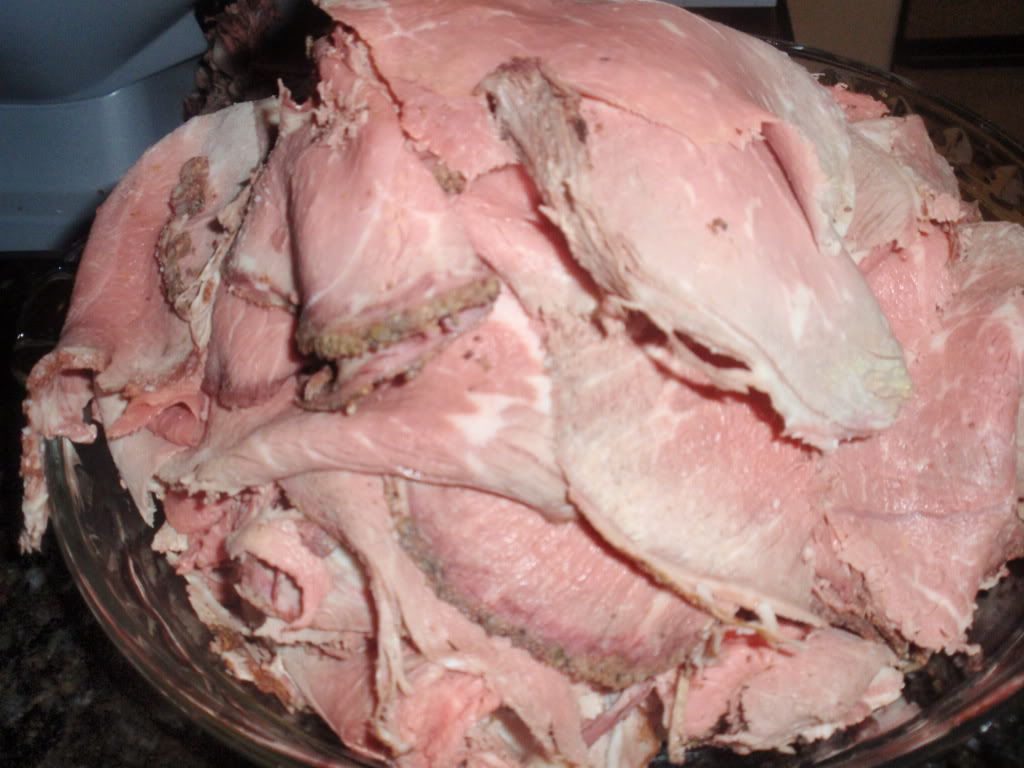 Next the drippings were mixed with some beef broth, white wine, and worchestershire. The rare beef is dipped in the "juice" for a minute or two:
And here is the sammie, on a hard Chicago roll, which I cut and dipped both sides in the broth, served with some Giardiniera:
Oh yeah, and with some nice red wine with a red cork!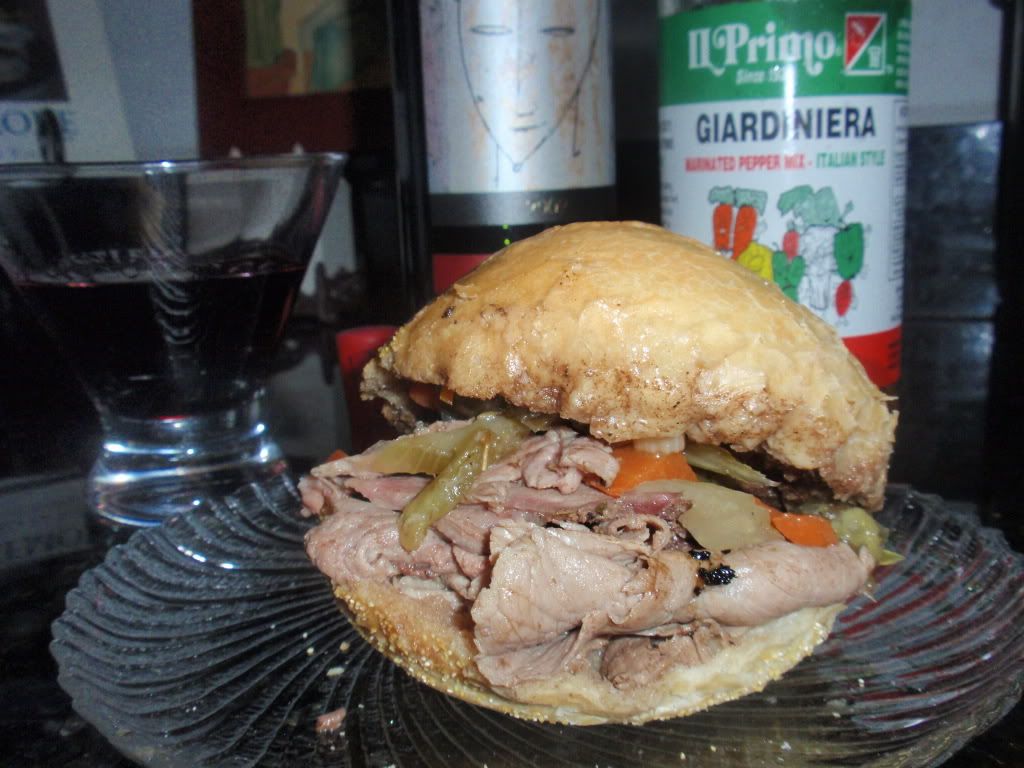 I hope I did not offend any Chicage peeps. Thanks to Large Marge and FLpoolman for the idea/help.
Happy New Year to all my Egger friends!
Happily egging on my original large BGE since 1996... now the owner of 6 eggs. Call me crazy, everyone else does!