Finally got back around to Egging again. Had a pork loin in the fridge that had been curing for some buckboard/canadian bacon. And last nights dinner of thick cut pork chops and a ribeye for the dear daughter.
Wife and daughter raved about the bacon. Had already promised a friend a third of it for a Christmas party brunch on Saturday, which upset the daughter, LOL. And used part in a soup tonight for dinner.
Will definitely be making more before Christmas.
Before smoking: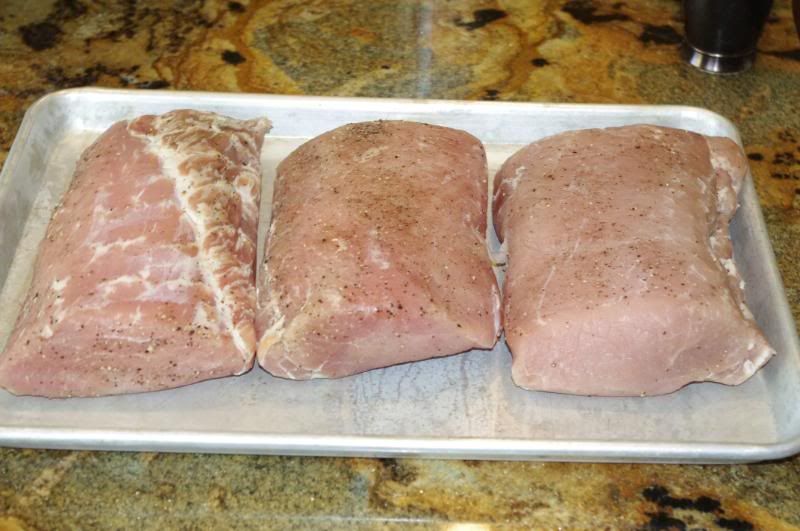 Just off the Egg: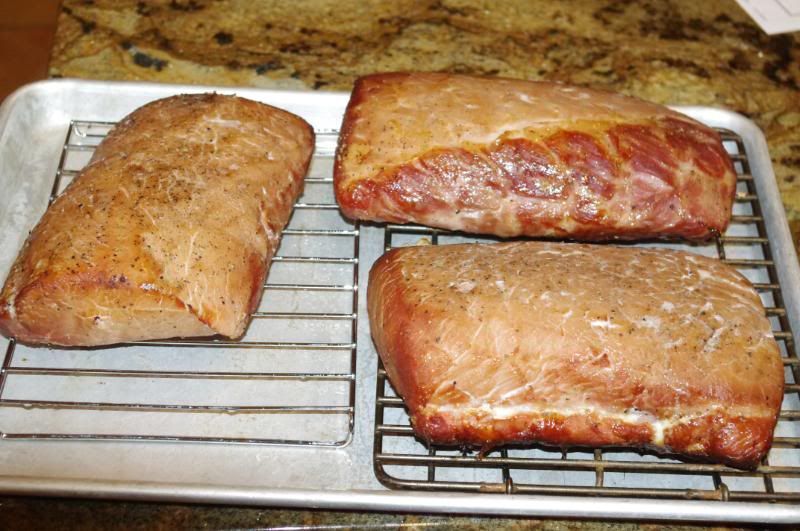 Sliced:
Last nights dinner: