Here are some photos from the weekends cooks. I tried my method of doing ribs I have used for many years and they turned out great! No sauce is needed on these
The Raws.
After a 4 hour rest, they are ready for the Egg.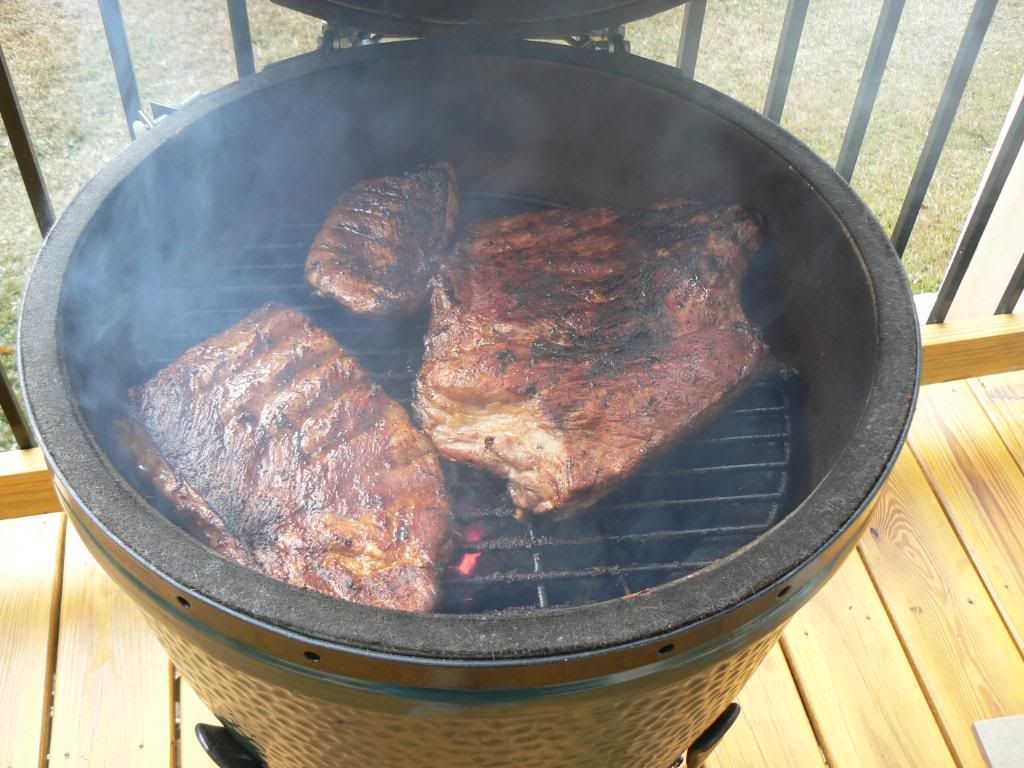 45 minutes in to the cook they are about ready for foil.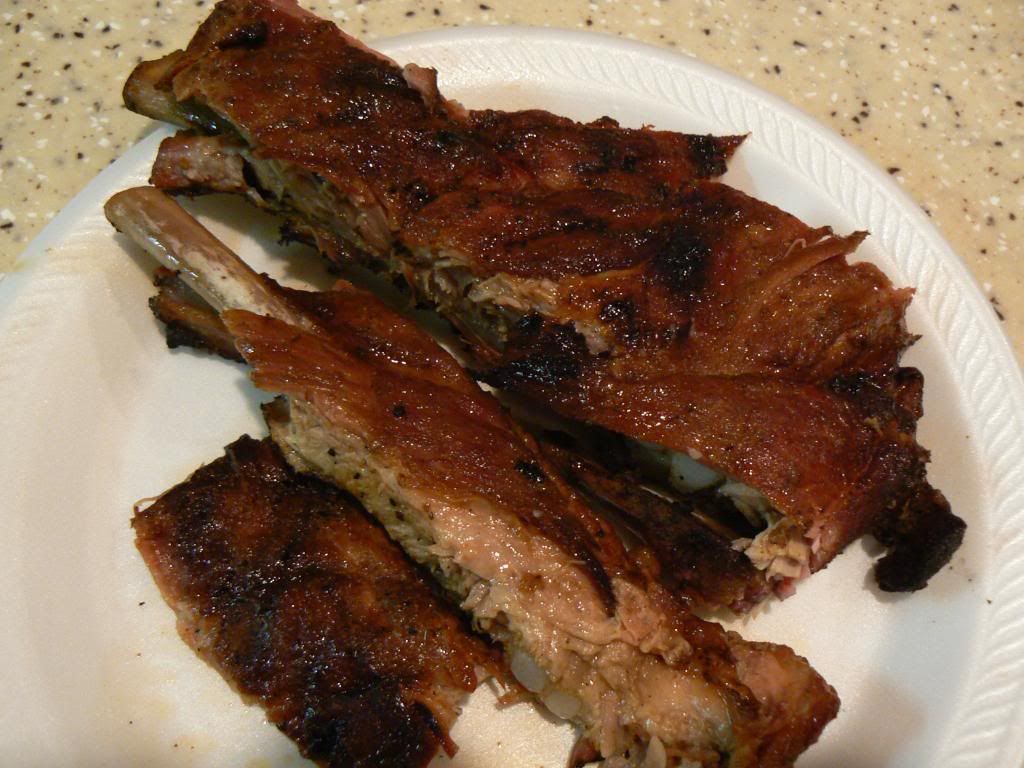 Hot off the Egg. I forgot to get pictures of the slabs before I cut them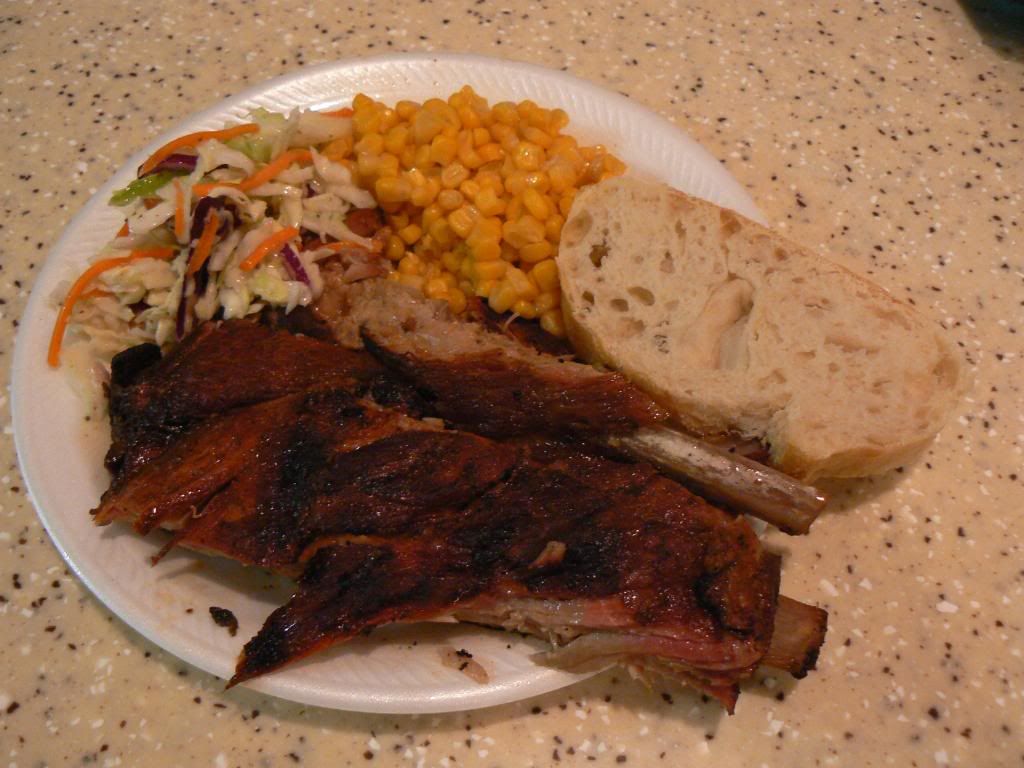 Plated with corn and cole slaw.
Last nights salmon with DP Raging River and maple syrup glaze. That one was a winner!
Thanks for looking.
LBGE AR SMALL BGE WOO RING