Baked this in the oven, wasn't brave enough to bake it on the egg.
Ingredients for 3 loaves (except for the butter, tons of butter):
Glaceed apricots, orange peel, and pineapple with dried bing cherries, Tunesian dates, and golden raisins, eggs, milk, honey, orange zest, vanilla, lemon oil, salt, and yeast. After I prepped for 3 loaves, I decided to make six loaves.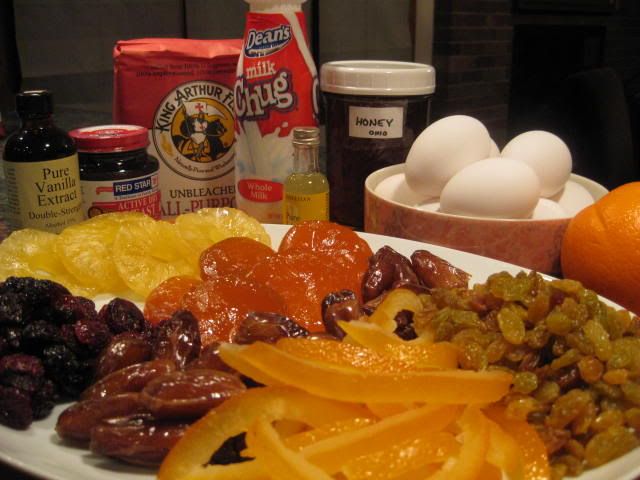 Started with a biga until it tripled. Then made the first dough mainly with more flour and 17 egg yolks . Then made a second dough and added the the butter and fruit and let it almost triple in volume. Then I cut a cross and skinned back the dough so it would raise more in the oven.
Each loaf was over 2 lbs. Baked for about 50 minutes.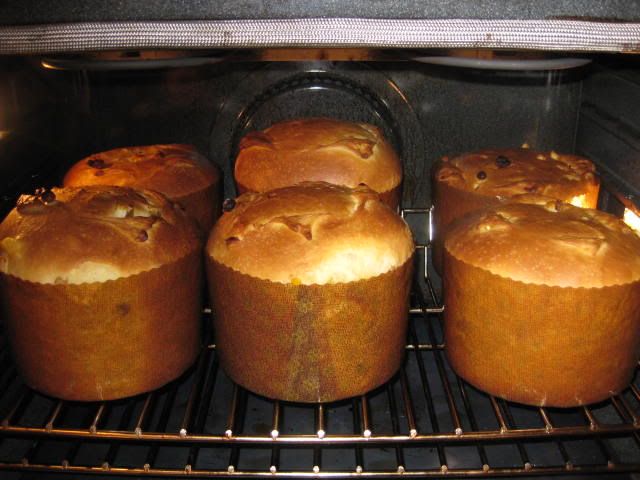 Hung them upside down with skewers outside.
One of them fell from the chair and so I just had to eat a quarter of the loaf.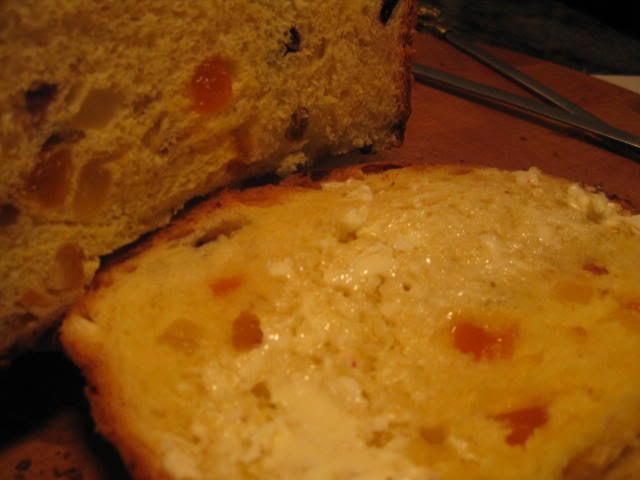 It's beginning to look a lot like Christmas.