A few weeks back Ross in Ventura posted about a salmon on a himalayan salt block. After some discussion he picked one up for me. Tonight I christened it.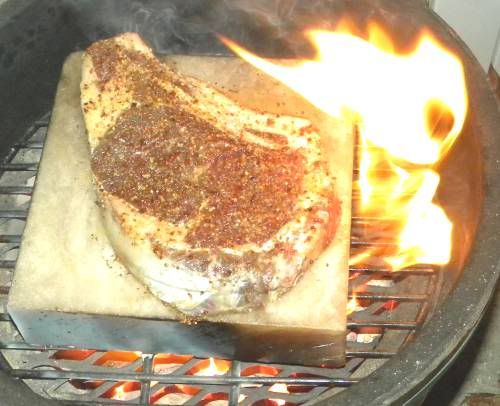 Small direct 550F, salt block came up to temp with BGE, 20 ozs bone-in ribeye, seasoning, 2 1/2 minutes per side and EGGCELENT.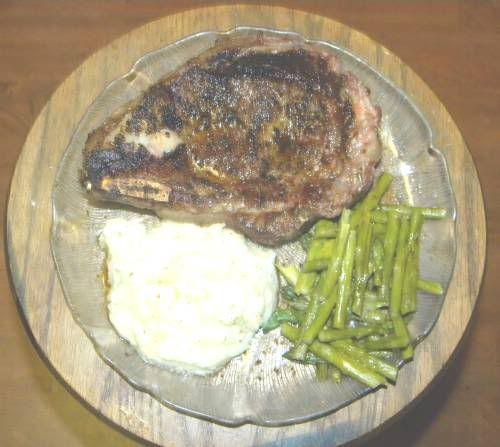 Well worth the investment. Thanks Ross!