Morning All:
We went to a neighbor's house for dinner, but we brought the turkey...I did a 20.24# full bird and a 7.75# breast. Both went into the "John Ash Brine" late Sunday evening, out of the brine last night to set overnight in the fridge to dry the skin. Got up at 6:30am to start the first Egg (prepped them yesterday). While the Egg was coming up to temp, got the 20#er out to cover with the herbed butter and a bag of ice on the breast area. It went on at about 7:40am with the dome temp at 300...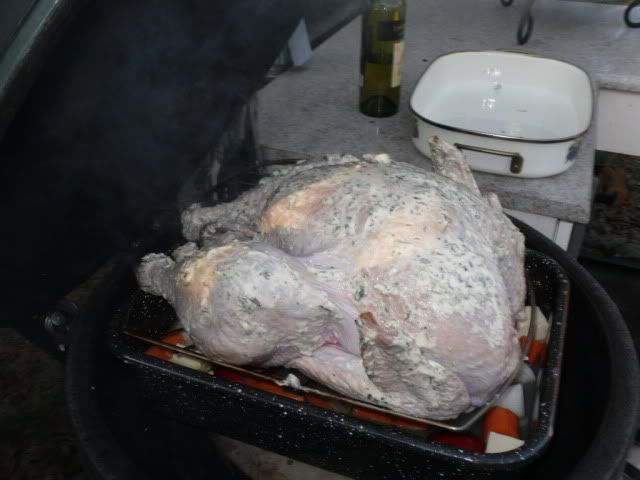 Here it is after about 2.5 hours...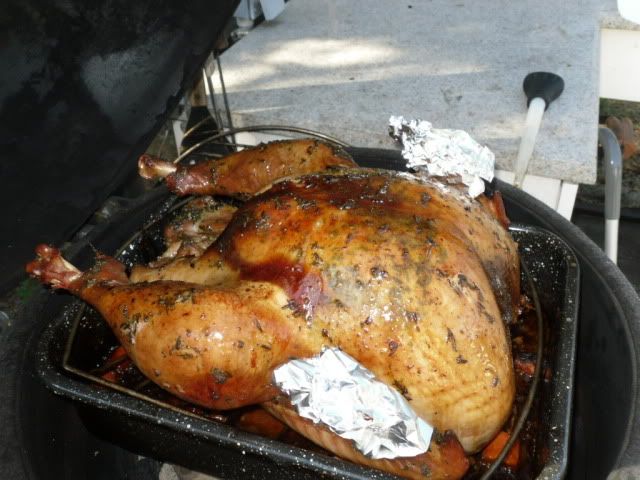 At the 3 hour point I turned the pan around so the legs were at the front and off it came right at 4 hours with the breast temps 157 to 162 and the legs/thighs at 175 with clear juices...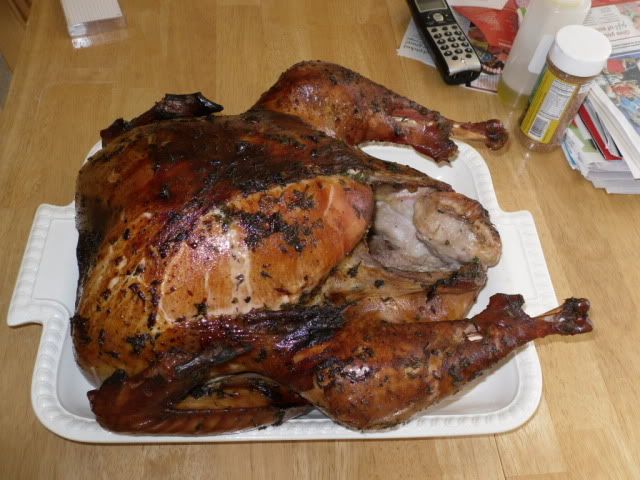 Only got one picture of the breast...that one I just rubbed with EVOO and shook on some DP Shaking the Tree...here it is after about 60 minutes, pulled it after about 90 minutes...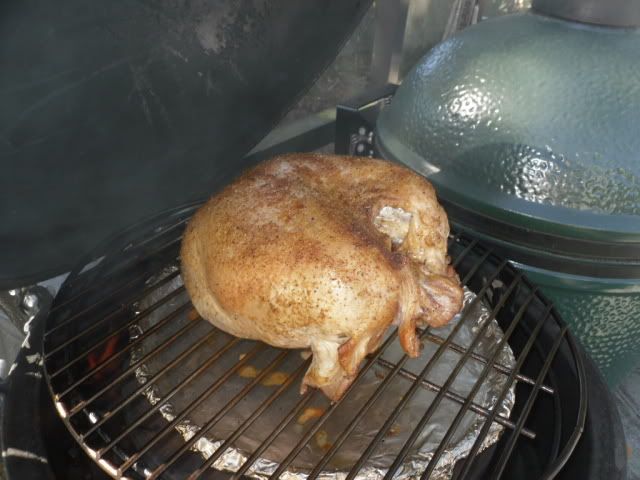 We also made some Sausage Stuffing, EggHatter's homemade Parker House Rolls, roasted root veggies (carrots/parsnips/sweet tators/acorn squash/white tators/onion) and the GRAVY! Others brought some additional sides and dessert to complete a wonderful Thanksgiving meal.
Have a GREAT day!
Jay
Brandon, FL