I bought a 5lb. sausage stuffer a few months ago as I hated trying to stuff casings with my Kitchen-Aid. I finally got around to using it and I decided to try my hand at Snack sticks. I used a 2lbs of beef top round, 2lbs chuck and 1lb of pork butt.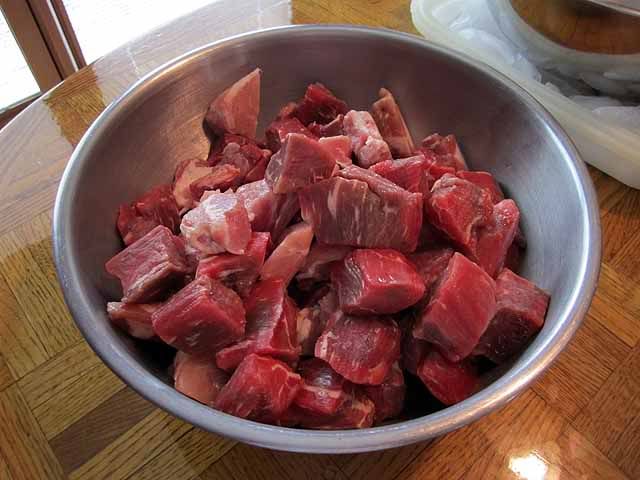 Got everything set to grind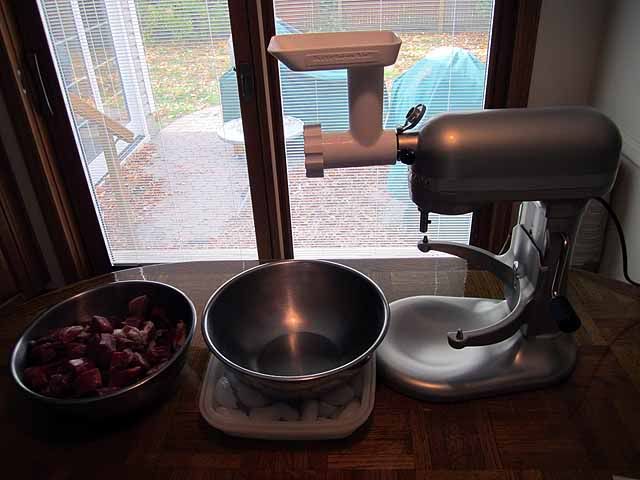 First grind is course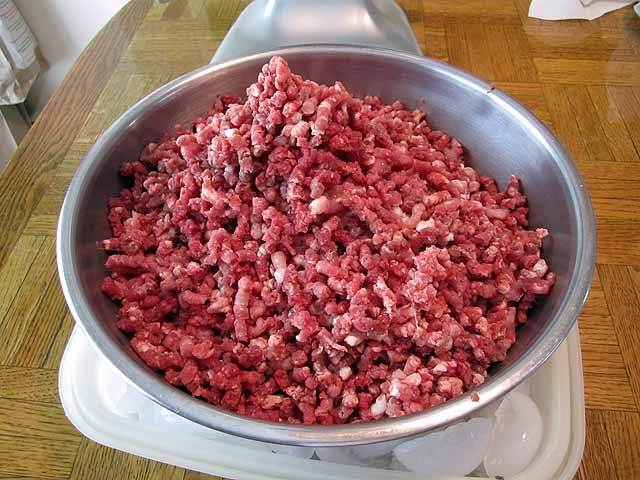 Second grind fine
I am using the Backwoods Hot Snack Mix. Here the spices and cure are premixed with ice water.
The meat and spices are all together and ready for the stuffer.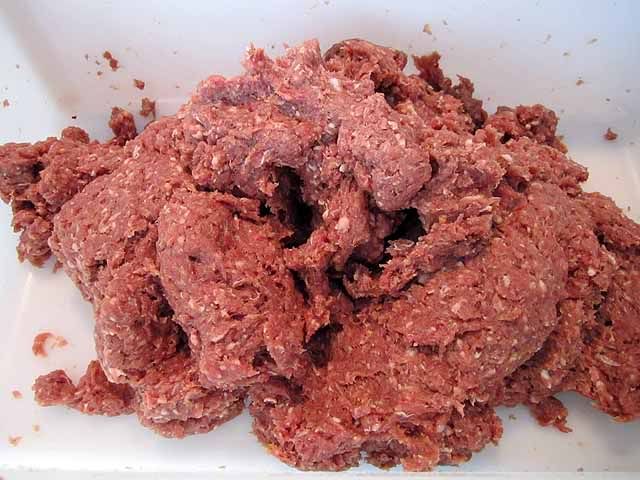 Starting to fill the casings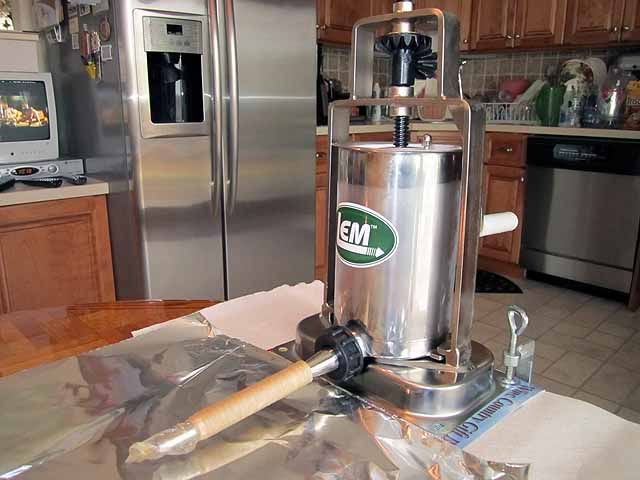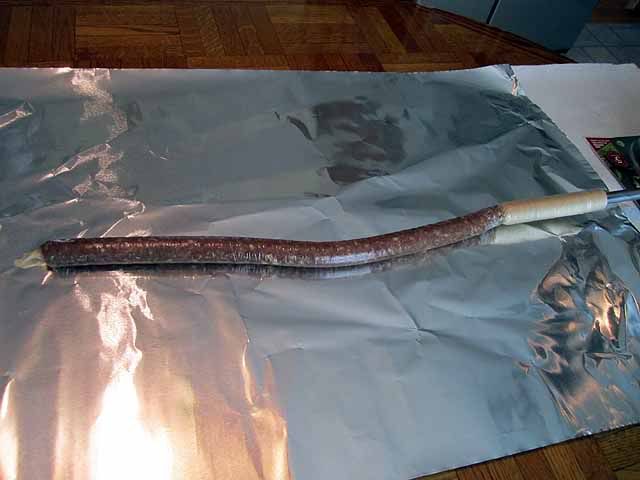 All the meat is now in the casings and cut into 7 inch lengths.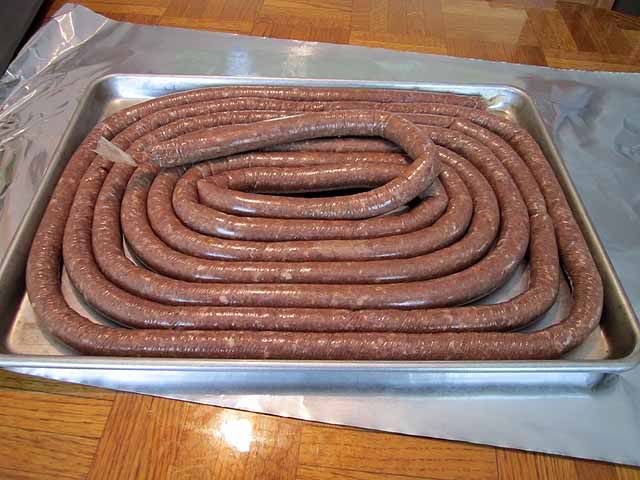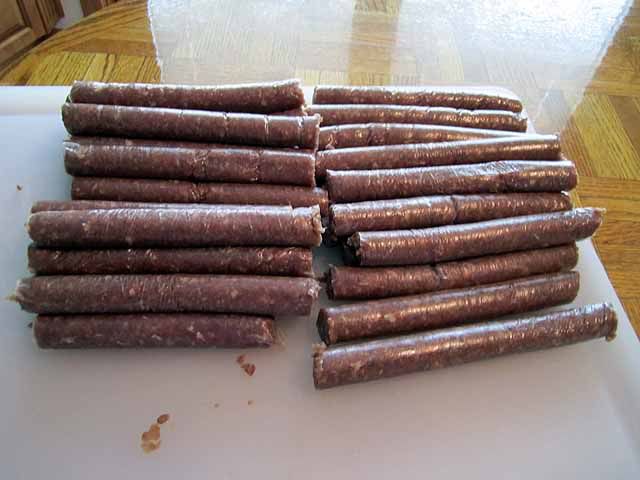 Just look at that goodness and no fillers just real meat and spices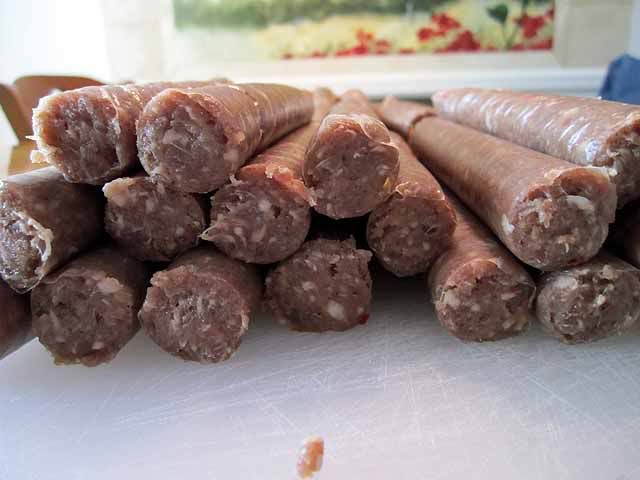 On the egg with a dome temp of 200 deg.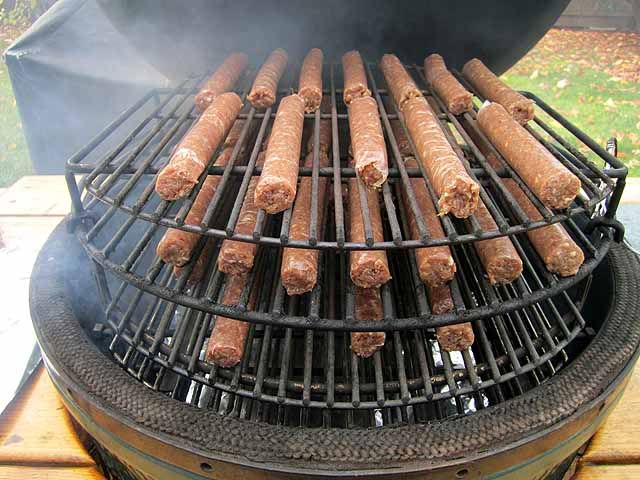 2 hours later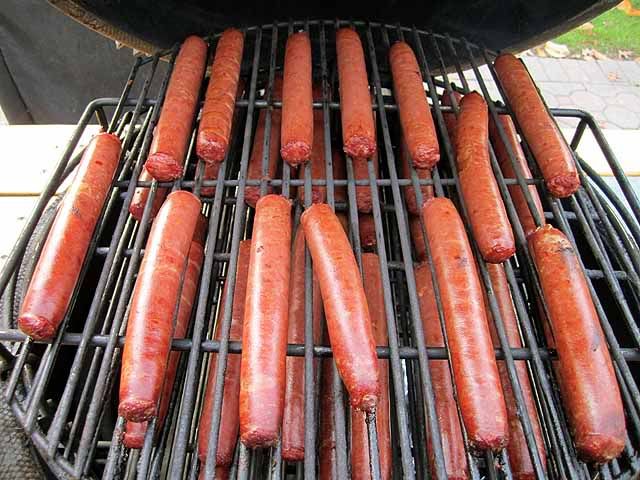 4 hours later the sticks are at an internal temp of 165 deg.
They are taken off the egg with a quick ice water bath and air dried.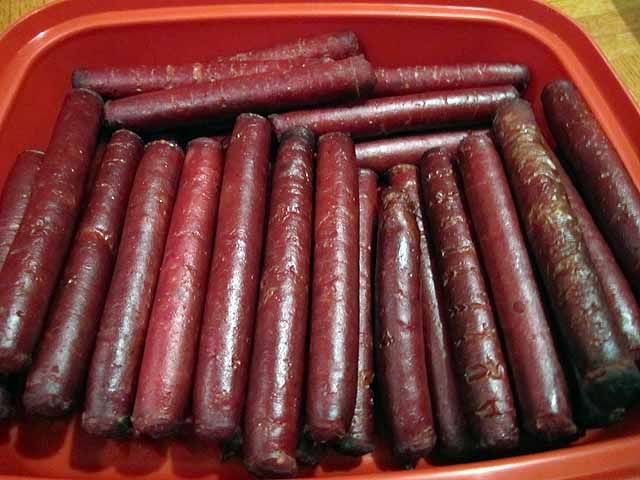 A good snack deserves a good beer.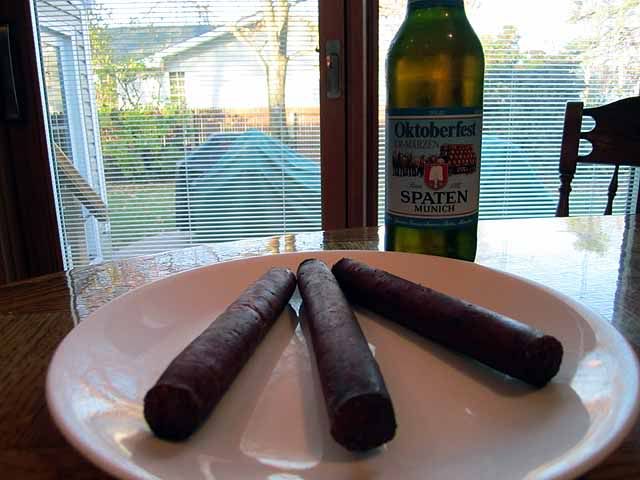 Everyday is Saturday and tomorrow is always Sunday.